Lango Province opened up with a 1-0 victory against Bugisu during the group A of the 2019 FUFA Drum at the Akii Bua Stadium in Lira on Saturday evening.
Ivan Okello Wallock scored the lone strike of the well-attended game.
Lango's dread-locked midfielder Bronson Nsubuga was the man of the match for the great display throughout the game.
This was the second game of the double header in group A.
The opening game witnessed a one all draw between Busoga and West Nile Provinces.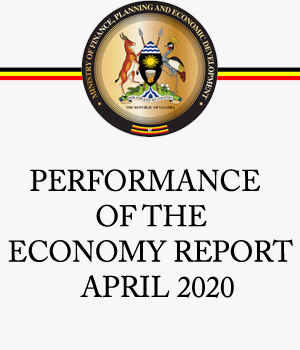 Busoga opened the scores through Richard Wandyaka in the 54th minute. Three minutes later, Fred Amaku finished off Geriga Atendele's teasing cross from the right for the equalizer.
Amaku was named man of the match earning Shs 100,000/= on the spot and a plaque.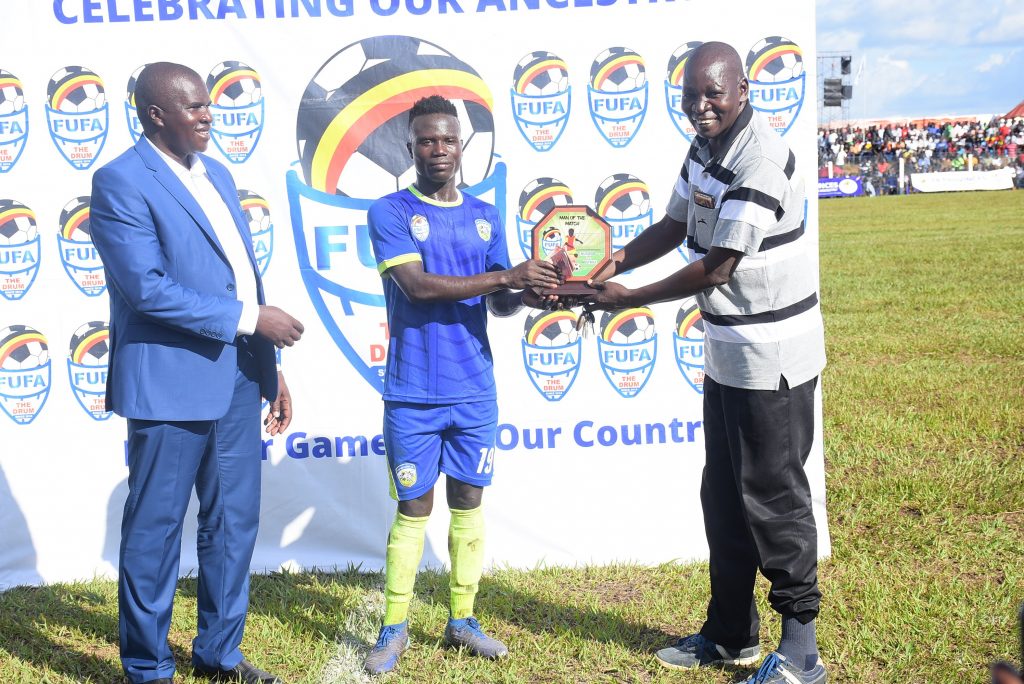 The quarter finals continue with match day two but action swings to the Pece War War Memorial Stadium in Gulu.
Like it was in Lira on match day one, there will be two games on match day two in Gulu come Sunday, 1st December 2019.
Bukedi takes on Tooro in the early kick off at 2 PM and Acholi will battle Buganda in the second game, kicking off at 4 PM.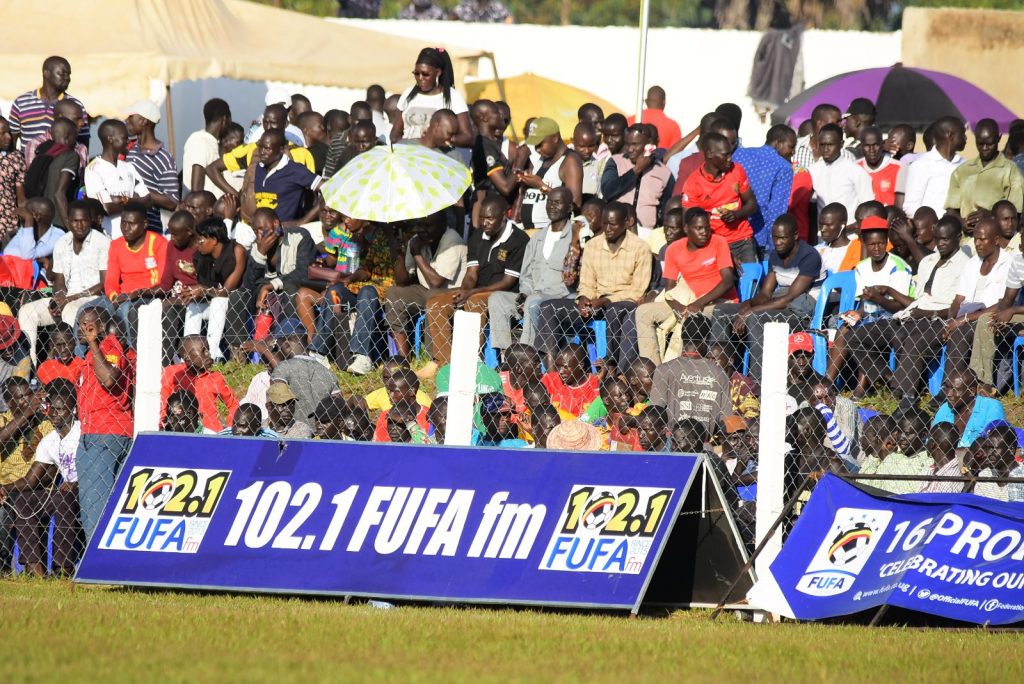 Match Day 2
Sunday, 1st December 2019
Bukedi Vs Tooro – Pece Stadium, Gulu (2 PM)
Acholi Vs Buganda – Pece Stadium, Gulu (4 PM)
Match Day 3:
Monday, 2nd December 2019:
Lango Vs Busoga – Akiibua Stadium, Lira (2 PM)
Bugisu Vs West Nile – Akiibua Stadium, Lita (4 PM)
Match Day 4:
Tuesday, 4th December 2019:
Buganda Vs Bukedi – Pece Stadium, Gulu (2 PM)
Tooro V Acholi – Pece Stadium, Gulu (4 PM)
Match Day 5:
Wednesday, 4th December 2019:
Busoga Vs Bugisu – Akiibua Stadium, Lira (2 PM)
Lango Vs West Nile – Akiibua Stadium, Lira (4 PM)
Match Day 6:
Thursday, 6th December 2019:
Bukedi Vs Acholi – Pece Stadium, Gulu (2 PM)
Tooro Vs Buganda – Pece Stadium, Gulu (4 PM)
Saturday, 7th December: Semi-finals (Venue to be confirmed)
Tuesday, 10th December: Finals (Venue to be confirmed)