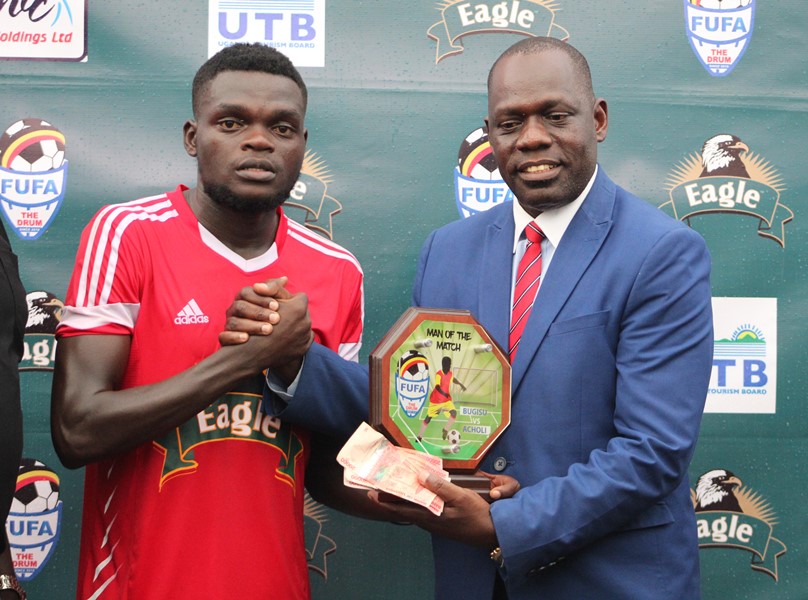 Acholi Province stormed the finals of the 2019 FUFA DRUM tournament in style after overcoming Bugisu in a closely contested semi-final clash at the Pece War Memorial Stadium, Gulu on Saturday.
Tito Okello's 8th minute strike was the all important strike in a match watched by a capacity passionate crowd.
The Vipers Sports Club forward struck the ball from an acute angle beating Kataka FC goalkeeper Edward Kasibante in Bugisu's goal to send the crowd ecstatic.
It necessitated collective display, coupled with solid defending and team work antics as Acholi defended the lead.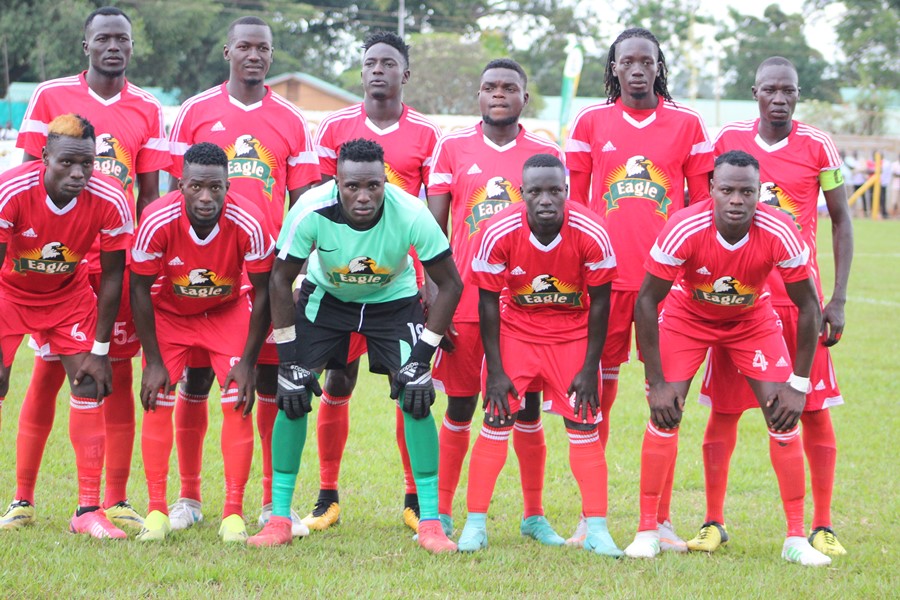 Hard working Acholi midfielder Hudu Mulikyi, who plies his club football trade at Uganda Revenue Authority (URA) was named man of the match, earning Shs 100,000 on the spot and a plaque handed over by Kilak South County Member of Parliament in Amuru District, Hon. Gilbert Olanya.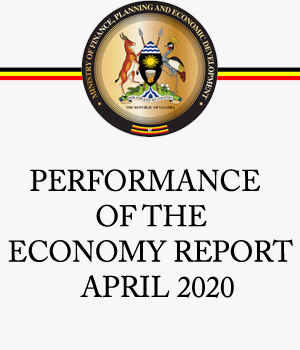 Hundreds of excited Acholi fans at the Pece War Memorial Stadium danced in celebration of storming the finals.
Now, Acholi will await the winner of Sunday's semi-final between Lango and Bukedi.
Lango takes on Bukedi at the new Akii Bua Stadium in Lira during the second semi-final.
Monday will be a rest day and the finals shall be held on Tuesday, 10th December 2019 in Lira.
The winner will pocket Shs 32M in prize, trophy and gold medals.
The runners up will take silver medals and Shs 15M.
There will be other cash rewards to all the semi-finalists and quarter finalists as well as prizes to the outstanding players and fans.
This is the second edition of the FUFA Drum Tournament, proudly sponsored by Eagle Poa beer, a brand of Nile Breweries Limited.
Other partners are; National Insurance Corporation (NIC) and Uganda Tourism Board (UTB).