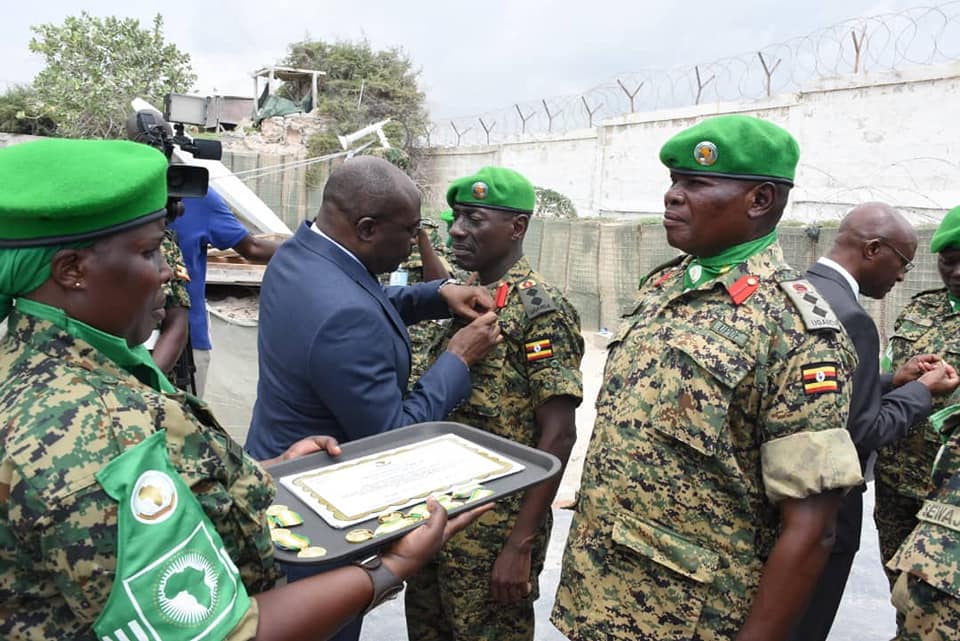 The Deputy Special Representative of the Chairperson of African Union Commission (DSRCC) for Somalia, Simon Mulongo awarded Medals and certificates UPDF Battle Group Twenty-Six (BG XXVI) that has completed a year-long tour of duty in Somalia.
The Medals were awarded to officers and militants in recognition of their outstanding service and contribution to the successful execution of the African Union Mission in Somalia (AMISOM) mandate.

"On behalf of the SRCC and AMISOM fraternity, I congratulate UPDF Battle Group twenty-six for standing out and exhibiting exemplary performance." Said the DSRCC.

Mulongo informed the troops that most of the biggest challenges that Africa has are the inter-State contestations, conflicts, national threats caused by terrorists, organized crimes, inter political dynamics and disagreements in national agendas by various players in our countries.

"Sector One in particular, in the area of operation for Battle Group twenty-six have worked very well with other forces, civilians, local authorities." The DSRCC said.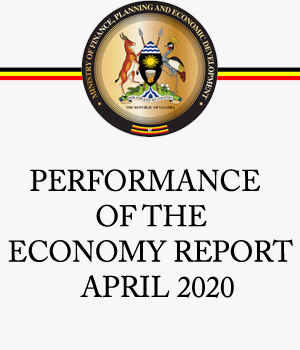 He also said that it is because of Uganda People's Defence Forces's (UPDF) right strategy that is laid out with the write tactics and the exhibition of a high degree of discipline coupled with good Civil Military Cooperation (CIMIC) work that has enabled UPDF to work with other actors to achieve all these.