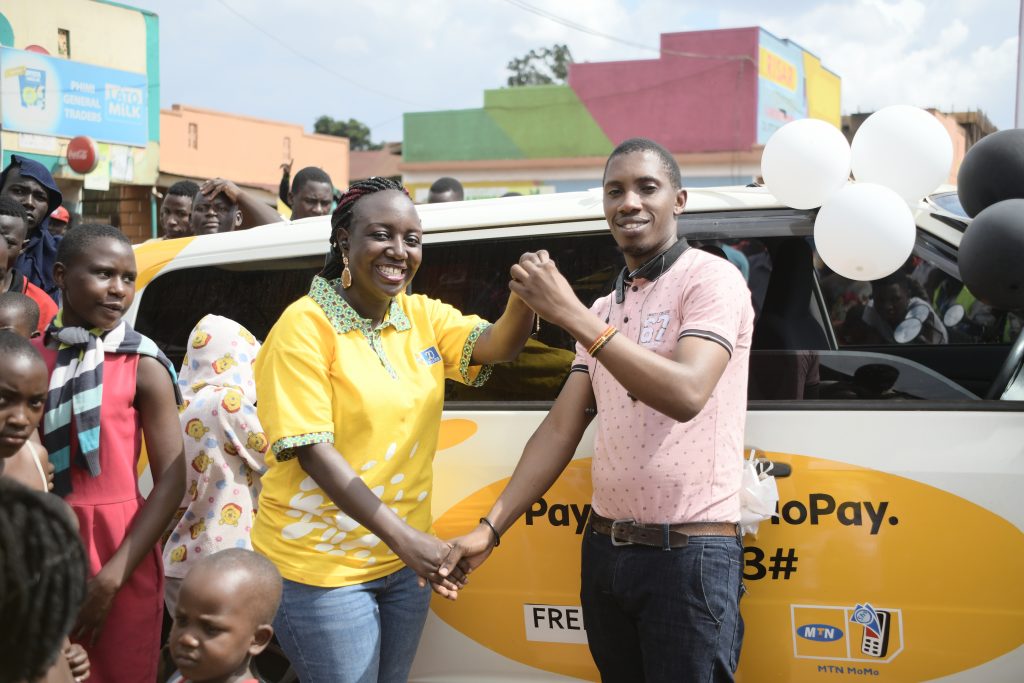 Jonah Rogers Kakande, a businessman in Nansana, a popular township in Wakiso district has become the second winner of a brand new Toyota Probox car in MTN's Christmas MoMoPay promotion.
MoMoPay is an MTN service that allows retailers and businesses receive payments for goods and services using MTN Mobile Money.
In the Christmas promotion, retailers stand a chance to win a Toyota Probox when they receive payments on MTN MoMoPay. 
These retailers aremerchants or service providers that accept payments from customers that use the MoMoPay service to pay for goods and services. Simply dial *165*3# to use the service.
Last week, Chicken Tonight won the maiden car.The car was handed over to DianahDdamulira, Chicken Tonight's General Manager.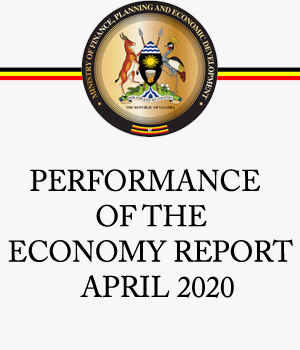 Three other merchants won Motorbikes while five merchants walked away with Television sets courtesy of MTN MoMoPay Christmas promotion.
Like last week, three other winners walked away with motorbikes and five other lucky winners got themselves Television sets in a handover event held in Nansana this afternoon.
Ali Monzer the MTN General Manager, Mobile Financial Services said the promotion is MTN's way of giving back to merchants for adopting the service since it was launched. "Usually people take long to accept and uptake these kinds of services, but the response from merchants has been overwhelming. We felt the need to thank themand that's why we launched this promotion."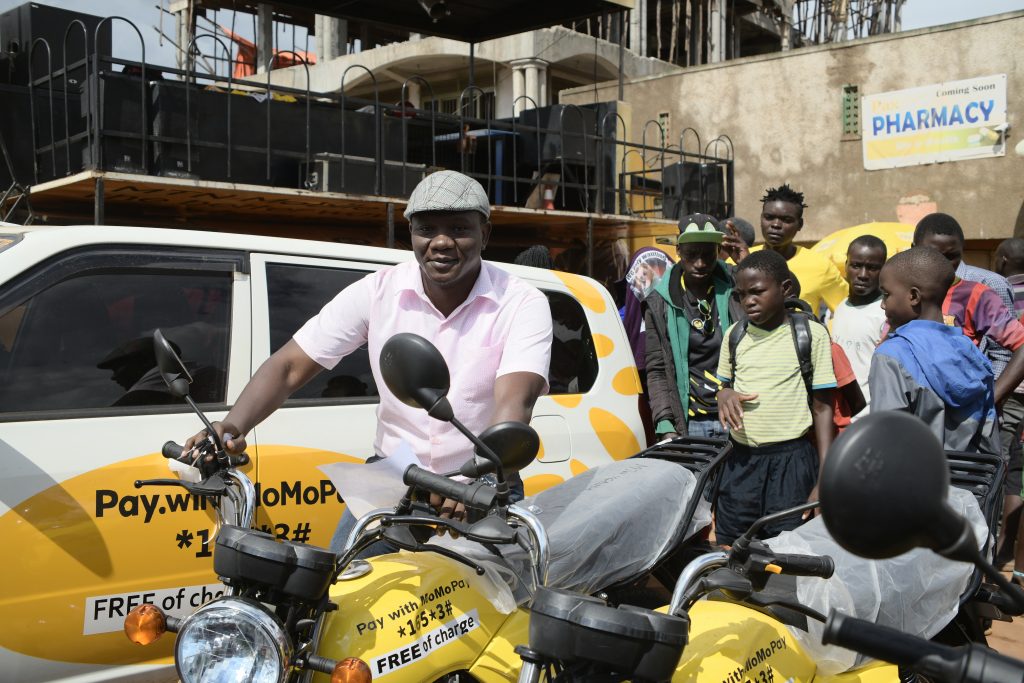 Monzer also explained that customers on the other hand get a 5% discount when they shop and pay using MoMoPay at any merchant location.
MoMoPay is MTN's way of creating convenience for customers and merchants alike. "The world is going cashless today. It's now more convenient to go cashless than to carry lots of cash on you. You can literally run your life using MoMoPay. You can pay for your meals, medication, car service, shopping and several other services using MoMoPay," Monzer said.
This service is available to merchants who register for the service and all MTN Mobile Money customers.
This week's merchant winners are;
MERCHANT NAME
CONTACT No.
ADDRESS
PROBOX CAR WINNER
JONNAH RODGERS KAKANDE
256782788832
WAKISO- NANSANA
MOTORBIKE WINNERS
FARIDAH WANYANA
256782223734
MASAKA
ELIANA HOLDINGS LIMITED
256789344821
KAMPALA
KWERA BITS LTD
256776380894
KAMPALA-NTINDA
T.V WINNERS
DON (U) LIMITED DEPOT 1
256787989640
KAMPALA- KISENYI
MARCOS GYM AND HEALTH SPA LIMITED
256780470426
WAKISO- NAALYA
HAMZAH SSEKIGUDDE
256772170768
MASAKA
TAMU-KWELI FOODS RESTAURANT
256787787990
KAMPALA- KISWA
DIANA VANESSA BABAGAMBE
256777133513
WAKISO- NDEJJE