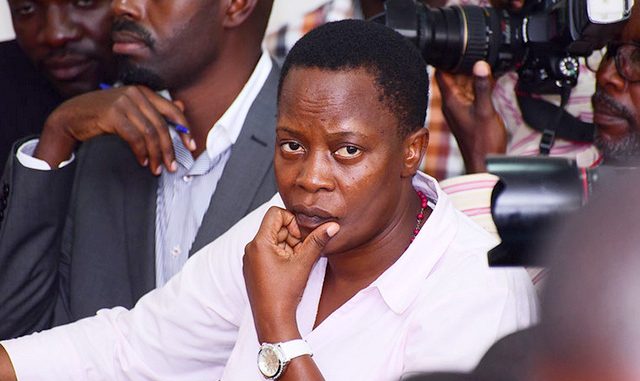 Mukono Municipality Member of Parliament Hon. Betty Nambooze has expressed her intense fear ahead of the looming 2021 General Elections.
Speaking while appearing on a weekly radio program dubbed Parliament Yaffe, Nambooze wondered what would happen if an opposition candidate like Kyadondo East's Hon. Kyagulanyi Robert or Dr. Kiiza Besigye won an election.
Nambooze noted that basing on the political environment in Uganda where some individuals perceive the country as their asset may lead the Pearl of Africa into massive bloodshed.
"Look at people like Gen. Tumwine, who think is right for them to 'steal' government resources but aggressively attack other individuals who attempt to be like them." She noted giving an example of the saga between the security Minister and the soft spoken Lt. Gen. Angina who clashed over land wrangles involving a city tycoon Godfrey Kirumira.
Nambooze added that its unfortunate that even our constitution has gazetted names of some individuals to sit on the military High Command implying that for them to be removed or replaced, one has to die first.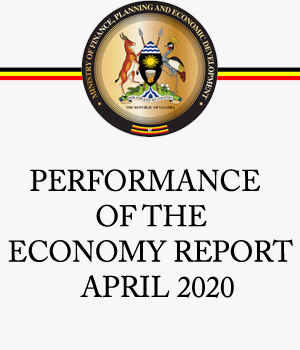 "I sometimes sit home, cry to to the Lord wondering what would happen if a poor man like Bobi Wine wins 2021 election. Just assume the Electoral Commission Chairperson Justice Simon Byababakama declared that Museveni has been defeated, do you know what can happen? Nambooze asked adding that though there is a possibility of an individual like president Museveni accepting the results, but do you think people around him ( the Tumwines) of this country can accept results?
Nambooze categorically says that for the spirit of patriotism, and saving Uganda from getting married into violence, there is need to set up transitional government that brings all players on one table as brothers and sisters.
"Now I have heard opposition leaders saying that they would bring fundamental reforms. I hears points like parliament is so congested, that they would reduce the number of MPs to 80, and the number of districts to about 50, honestly what would a Besigye or a Bobi Wine after the elections are done and 430 have also been elected? Who would be fired, which local leader would allow his/her district be merged with another?" Nambooze worriedly said adding that Uganda needs not only a unitary government but also prayers ahead of the looming political events.
Violence Threats
It should be noted that in October this year, the ruling National Resistance Movement (NRM) declared People Power, a pressure group led by Kyadondo East MP, Robert Kyagulayi "a Movement" with connections to global terrorist groups.
The government's position was revealed by Minister of Security, Gen. Elly Tumwine who claimed without tabling any evidence that like all red movements across the world, People Power is trading in terrorism activities and all efforts are being made to make sure the Movement doesn't take that route.
Tumwine repeated these remarks while appearing on NBS TV to discuss Uganda Week 2019: "Celebrating the Pearl of Africa" and noted that although criminals are slowly organising, the government would through the army deal with them saying that UPDF is the greatest pride of the country.
"There is a threat to the world called the Red Movement managed by some few individuals who want to break the stability of the established order of things. It's associated with Lesbian, Gay, Bisexual, And Transgender (LGBT), CryptoCurrency. In Uganda, you see it and they're taking advantage of the very many young people. Because this group is vulnerable, they become an easy target," the minister said.
When asked by the host Simon Kaggwa Njala if People Power associated with this terror movement, Tumwine answered in affirmative saying, "Yes. All the red organisations you see in the world are connected. We're trying to convince the People Power group not to take that direction."
Minister Tumwine's remarks on cryptocurrencies now raises questions on the real reason why Finance Minister Matia Kasaija on Monday morning warned Ugandans against investing in cryptocurrencies, saying the government does not recognize them and citizens are on their own.
A Cryptocurrency is a digital currency in which encryption techniques are used to regulate the generation of units of currency and verify the transfer of funds, operating independently of a central bank of any country. This implies that anonymous people are in control of the system handling this digital currency.
Currently, there are tens of cryptocurrencies, including Bitcoin, Litecoin (LTC), Ethereum, Ripple (XRP), and Bitcoin Cash and in Uganda, social media users have been bombarded with posts calling on Ugandans to invest in cryptocurrencies as a means of making their savings grow.
Kasaija said that the government will not be held responsible in case anyone loses money to organisations selling cryptocurrencies because they are a fraud and no Ugandan should spend their money because these form of currencies are not backed by any assets makes it a high-risk venture.
Speaking about the event, Gen Tumwine warned Ugandans against speaking carelessly about Ugandans arguing that when trying to talk about generals, Ugandans should know the kind of ground they are trading on and ensure they look for the positive side of the generals.
He said, "I'm glad people are getting to know more about the Golden Jubilee Monument at Kololo that represents our "Journey". This monument was a well thought out idea of the Ugandan journey. The representation of the monument is that every person has a role to play in the development of the country."