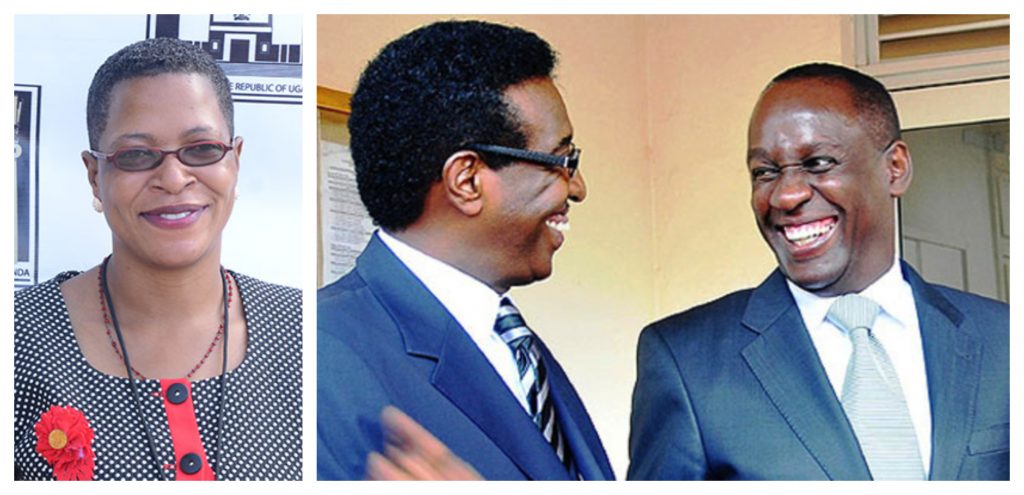 Saturday night has become one of the days that will never go off the memory of several Ugandans.
Using the Powers vested in the President by Articles 99(1), 108(2), 108A(1), 113(1) and 114(1) of the 1995 Constitution of the Republic of Uganda, President Yoweri Kaguta Museveni, in pursuance of the goals of the NRM and Ugandans in general, made minor changes to the Cabinet that saw several officials transferred, promoted and others demoted.
Though this has become the biggest news appointed and transferred officials, several Ugandans have expressed their dissatisfaction with the manner in which the list was compiled as it ended up leaving-out some officials that thought it was their turn to join the cue.
Before the actual reshuffle, it is said several government officials had occasionally written multitudes of mails and direct calls to the Fountain of Honor seeking to be considered in the mega list where they never surfaced.
Below is the list of some of the officials who might have read the cabinet list while shaking since they much anticipated to be part of the mighty list.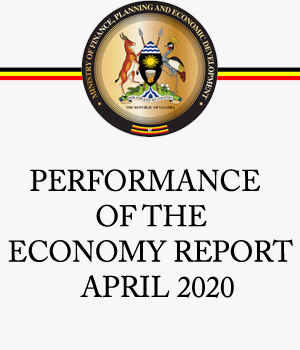 1. Jim Muhwezi

Those conversant with Uganda Politics, you can't talk about President Museveni's leadership and you don't mention the name of this man from Rukungiri.
Muhwezi has been in government since 1986 but was dropped as minister in 2016 after he had lost his parliamentary seat for Rujumbura County to Forum for Democratic Change's Fred Turyamuhweza.
From this time, Jim has been on Museveni's neck seeking for a comeback on the cabinet something that has taken ages.
According to our State House source, Muhwezi occasionally calls the head of State but we are sure that on reading this list last night, He must have gone through the names while shaking hoping to find his name. Muhwezi thought he was having a sure win!
2. Solomon Serwanyi
Is this name new to you or not? Solomon Serwanyi is that youthful lawmaker who ejected former Leader of Opposition Hon. Wafula Oguttu from the August House.
Due to the role he played on seeing that Wafula is out, several people started thinking that the young man would easily get rewarded but this seems not be coming soon.
Shortly After being elected, Serwanyi was tipped by the ruling party General Secretary Justin Kasule Lumumba on issues to do with being active in party and parliamentary affairs, he was immediately selected to head the NRM Parliament Caucus something that in one way or the other started to alert him that Bread and Butter was coming on your table but not seeing his name must have not left him in the same mood.
He is also much remembered for talking arrogantly to the opposition during the closure of 2017 when the country was into the might 'Togikwatako' battles.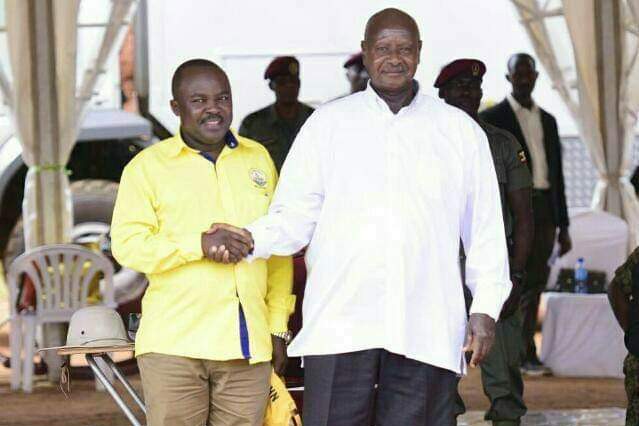 3. Simeo Nsubuga
Yes this former police officer has seen day (Alabye Enaku) in the name of defending the ruling party and president Museveni. Besides deciding to carry the entire Age Limit removal criticism, Simeo has even showered punches from rowdy voters who were against is pro Museveni agenda.
Being at the top of controversy several people thought that president Museveni would easily appoint him since he loves famous and vibrant lawmakers but this has not happened yet his return to Parliament come 2021 is between lines,( Simeo Tunamalaako!!)
4 Henry Tumukunde
Gen. Henry Tumukunde is president Museveni's 'Mr. Fix it' he is the only man who can be deployed anywhere and he does the work exactly the way you wanted it done. Due to this precedent, several people anticipated him to make a come back especially during the time when 2021 General elections are looming.
His name missing on the list has raised a lot of mixed reactions through since he has not come, chances are high that he might be deployed to unseat the talkative and controversial Erias Lukwago come 2021.
5. Balyeku Moses
Yes this is the main man from the East, the man who walks as if he has the entire world in his hands. Balyeku fears no one and he will always clash with whoever steps in Museveni way whether in his constituency or outside.
At the time National Resistance Movement (NRM) Members of Parliament where still pondering on whether to award president Museveni with a Life Presidency bid in 2017, Balyeku is that person who first came out to join Raphael Magezi in carrying the Age limit cross.
He occasionally supported the bill in Parliament and indeed during the Togikwatako clashes in the House, the Jinja West lawmaker showed muscle blocking opposition lawmakers from causing mayhem.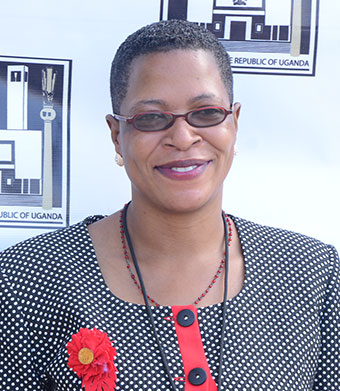 6. Anita Among
Forget about Betty Kamya, Beatrice Anywar, Abdul Katuntu and the rest, this Bukedea queen is so close to president Museveni regardless of the fact that she belongs to the opposition.
Several Ugandans thought that this tightness would at least reap for her some ministerial position but when her name was not listed anywhere, this has forced people to believe that maybe she was just forgotten but not used.
7. Herbert Kabafunzaki
Kabafunzaki is that unlucky Ugandan who was betrayed and blackmailed by some 'Mafias' something that cost him a ministerial seat. This happened in a stage managed scene at the Kampala Serena Hotel when some hired officials framed him in a sham corruption scandal.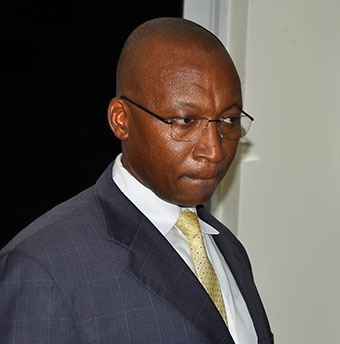 Days after Kabafuzaki was sacked, the president managed to gather independent intelligence revealing how the Kigezi boy was just being fought for doing his job of protecting unprivileged people in the labour force, especially the sexual harassment case that involved the Aya boss.
This brought some hope that Maybe president would use his powers and bring him back on the table of elders but finding that his name was missing, with his position now given to another person must have left the soft-spoken church elder in a very terrible mood.
8. Ofwono Opondo
Yes, you remember the previous hoax cabinet reshuffle that made rounds on social media towards the closure of the month of November, 'bambi' Mr Ofwono Opondo's name surfaced and the old family man spent close 6 hours praying to God so that it becomes true. Hehe my boss sit down, sip some 'katunda' this is politics at its peak, maybe next time better!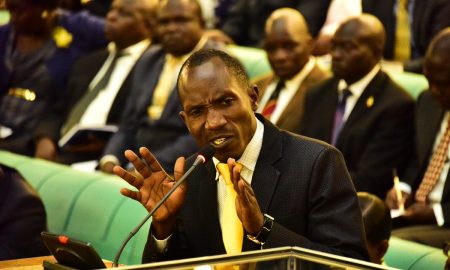 9. James Waluswaka
Here comes the Bunyoli man, who even held a thanks giving and sawed a huge bundle after hearing the mega reshuffle is looming.
Waluswaka is remembered for going bare knuckles with opposition lawmakers and voters that critiqued him for supporting the Old man with a hut especially during the time they were seeking to remove age limit from the constitution.
Waluswaka had a lot of hopes of making it the cabinet but his name failing to surface, we don't know which news he is going to take to the mighty people in Tororo.
10. Kamanda Bataringaya
This man from Bundibugyo, Nyahuka Town Council at one time declared that he was out of active politics but as said that 'Entebbe Ewoma' a Luganda statement meaning that 'leadership is sweet', our insider in Bwamba can highly confirm that it seems the old man is seeking a comeback to Parliament and cabinet if an opportunity comes.
It is said the intention to come back went high after Parliament refused to approve the former Bundibugyo lawmaker Harriet Ntabazi on the cabinet in 2016 due to lack of proper academic documents.  Being one of the most exposed and experienced officials in Bundibugyo, at some time his name was submitted by the district leadership and Obudingiya Bwa Bwamba recommending him on ground that they never wanted their slot to be given to another region or district. But as you know Museveni's character, he only went mute and never replied them till now something that left a lot of hope that their son would bounce back to the table of elders.
However now that he has been left out, I hear the desire to have Bundibugyo Town Council elevated to a Municipality has been amplified so that Kamanda can come back to the House, maybe it it will be so hard for president to forget him again.