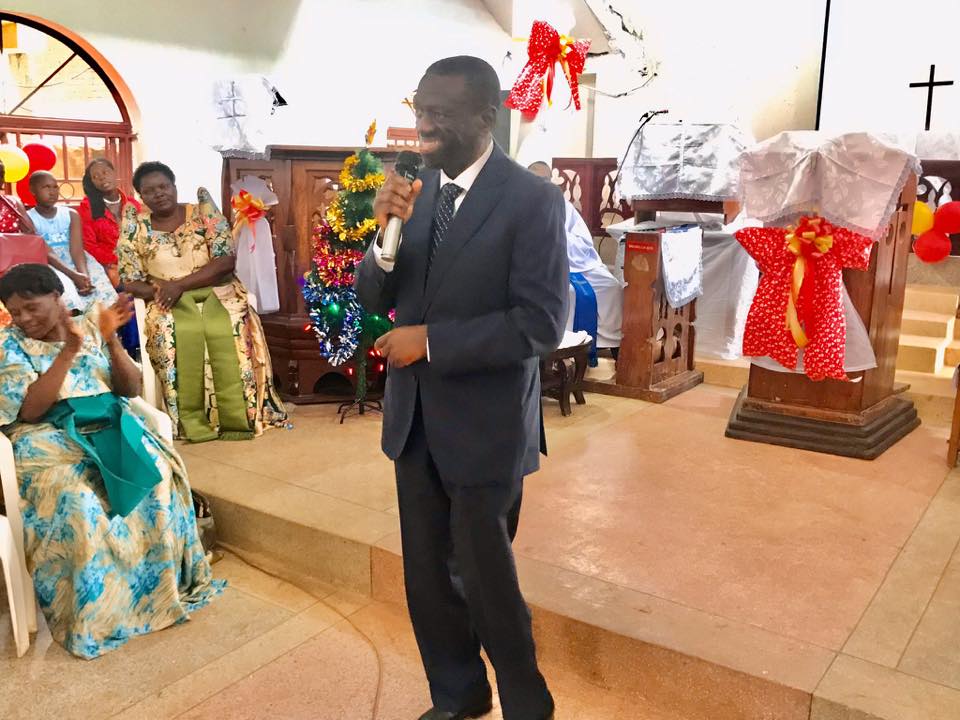 Leading opposition figure Dr. Kiiza Besigye has this morning joined the parishioners of St. Steven Church of Uganda in Kasangati Town council, Wakiso district for Christmas service.
Speaking to the congregation, the four time presidential aspirant urged believers to show love and good heart to neighbours and fellow human beings in line with God's commandment.
He also asked the people to pray for justice, saying only justice will ensure stability of our country Uganda, co-existence amongst the people and ensure equitable development for all.
In the message of the Bishop of Namirembe, he appeal to the believers to address murders, growing family break ups, Corruption and other ills.