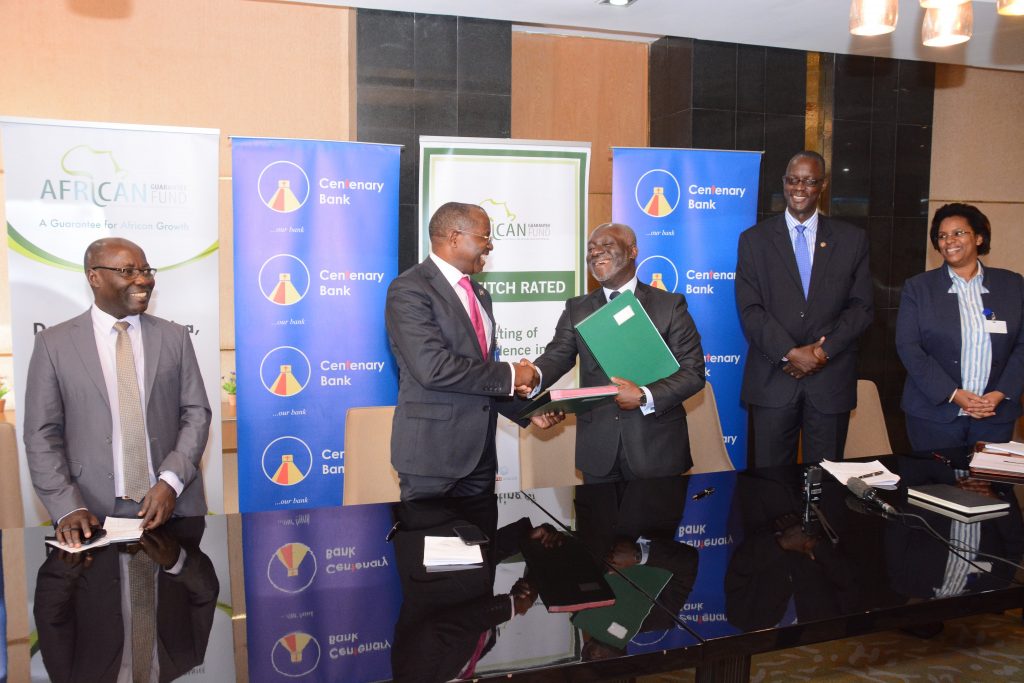 Centenary Bank Uganda has this morning signed a Loan Portfolio Guarantee agreement with the African Guarantee Fund to fund SMEs in Uganda with credit worth USD 10 Million.
Speaking to the Media at Mapeera House, Centenary Bank Managing Director Mr. Fabian Kasi revealed that the 5-year partnership aims to unlock financing intended to facilitate the promotion, growth and development of Small and Medium-sized Enterprises in Uganda.
"We thank the African Guarantee Fund for choosing to partner with Centenary Bank, as a bank that serves the community we are always seeking ideal partners with whom we can better serve our customers". He said.
Fabian added that as a bank, they are pleased to collaborate with African Guarantee Fund (AGF) to provide affordable finance to SMEs in Uganda and believe this partnership will go a long way in improving the private sector and economy in general.
"We believe this fund will help our customers have easy access to loans. Last year we extended loans to over 4,000 SMEs in Uganda and we hope with this fund we will reach out to more people." – Mr. Fabian Kasi said.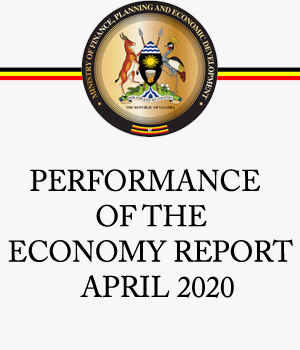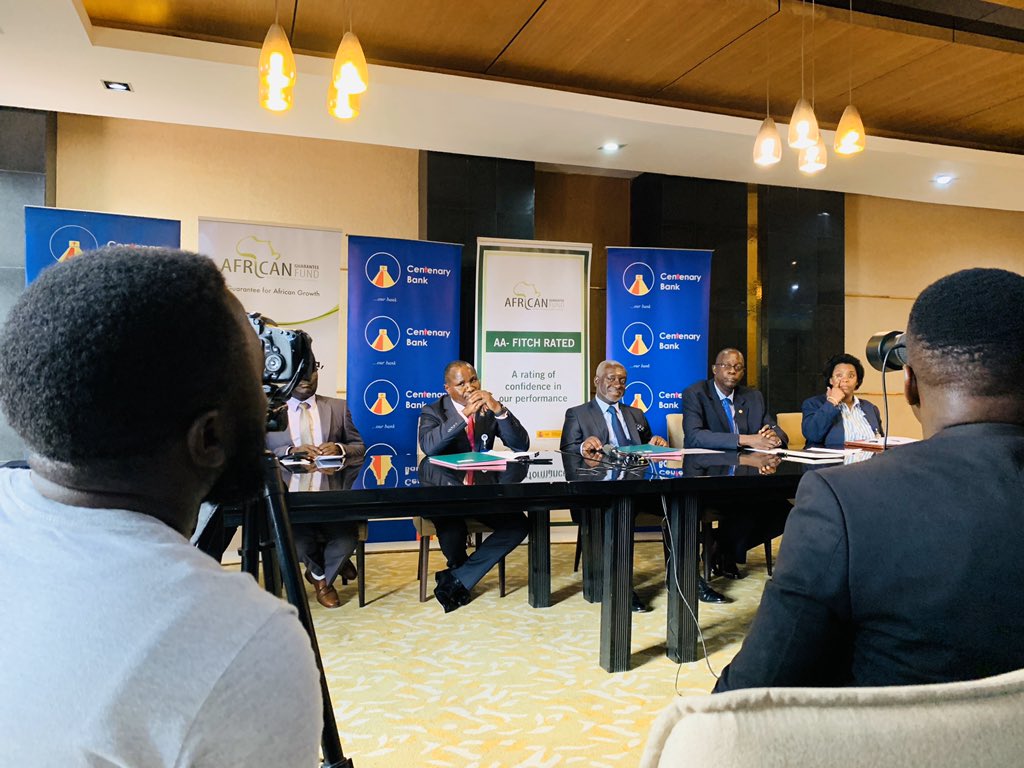 ABOUT CENTENARY BANK
Centenary Bank is passionate about making people's lives better through every initiative and investment we make. Therefore, has a deliberate strategy that ensures that our operations touch millions of individuals, families and businesses across the country and beyond to help them achieve financial independence.

Centenary Bank strongly believe that every person can and should be financially independent. The bank works towards this goal through responsible business that includes a focus on the environment, social and good governance leadership.
History
Like every little child, and adult, we were born and born to exceptional and visionary founders. Centenary Bank history dates back to 1983 when it started as a credit trust of the Uganda National Lay Apostolate. Operations started in 1985 with two reasons; serving the rural poor and making a meaningful contribution to the socio-economic development of Uganda.
In 1993, we transitioned to Centenary Rural Development Bank Limited and were licensed as a full-service commercial bank.
Today, Centenary Bank, which is headquartered at Mapeera House in Kampala City, is the country's leading commercial microfinance bank, serving more than 1.4 million consumers, employing over 2650 staff and has an asset base of UShs2.7 trillion as of December 31, 2017.
Businesses
Centenary Bank success as a bank is derived from our ability to always listen, understand and respond to our customer needs. The bank is therefore, a diversified bank that offers a wide range of financial products and services, including consumer and business banking, corporate and SME banking through 69 branches and 176 ATM's country wide as well as various electronic channels.
Vision
To be the best provider of financial services, especially microfinance.
Mission
"To provide appropriate financial services, especially microfinance to all people, particularly in the rural areas, in a sustainable manner and in accordance with the law."
Values
Centenary Bank business model is built in such a way that while we certainly want to grow and make a profit, we also realize that the best way to do this is through superior customer service, teamwork, integrity, exceptional professionalism, excellence, competence and leadership. It is these set of core values that define what we must do every day to best serve our clients.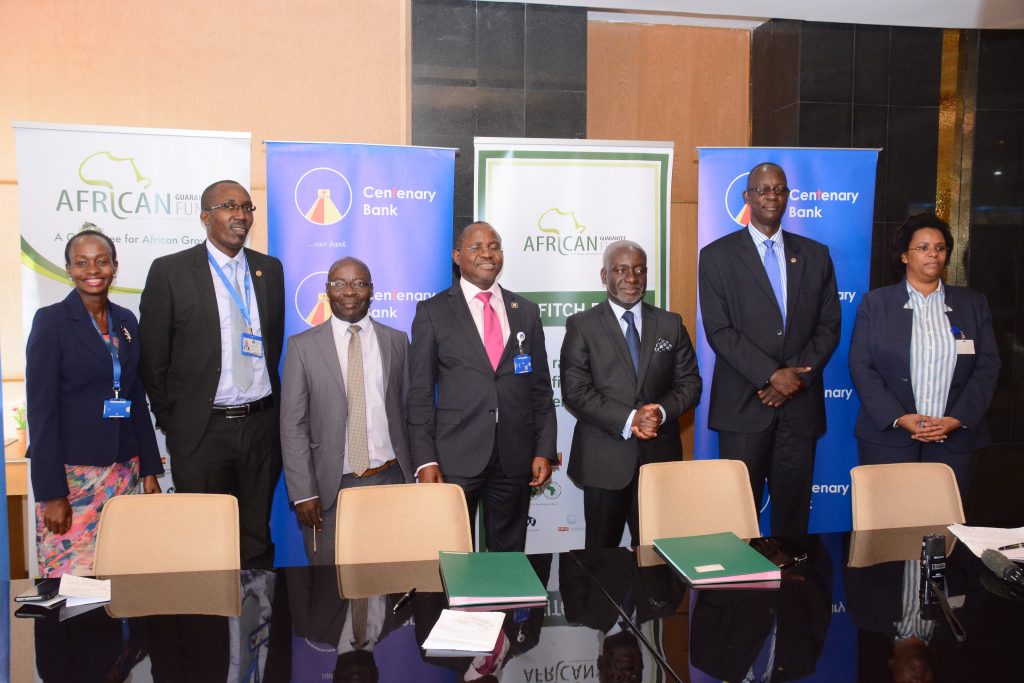 shareholders
Centenary Bank was established on a strong Catholic Church foundation and this is reflected in our ownership. Its shareholders are also diverse and cut across both institutional and individual owners as seen below.
The Catholic Dioceses, which are all independent legal personalities incorporated as Registered Trusteeships, are: Arua, Fort Portal, Gulu, Hoima, Jinja, Kabale, Kasana-Luwero, Lugazi, Kampala, Kasese, Kotido, Lira, Masaka, Mbarara, Mityana, Moroto, Nebbi, Soroti, and Tororo.
Registered Trustees of the Uganda Episcopal Conference.
SIDI – Solidarite' Internationale pour le Development et l'Investissement (International Solidarity for Development and Investment) based in France, invests in developing countries through institutions to foster financial inclusion, social and economic development.
STICHTING HIVOS-TRIODOS FONDS. An investment fund, specializing in investing in microfinance and trade finance, managed by Triodos Investment Management in the Netherlands.
Individual shareholders (4 individuals).