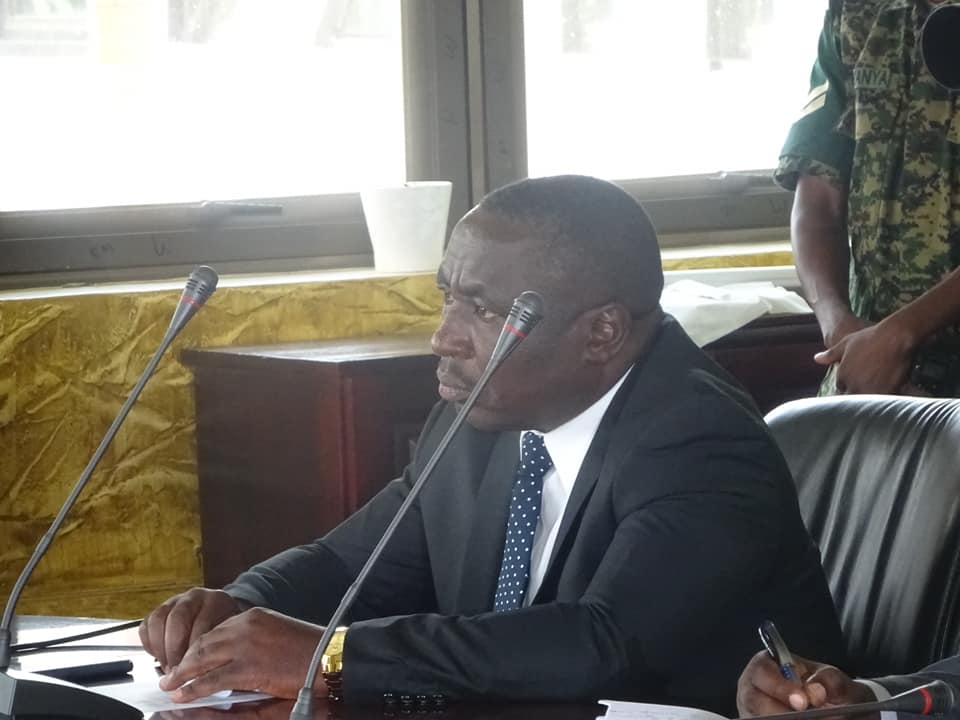 Bughendera constituency Member of Parliament Hon. Christopher Kibanzanga Mbalhibulha has this morning taken over new office at the Ministry of Defense and Veteran affairs.
Kibanzanga's triumph follows the reappointment by the Fountain of Honor in recent cabinet reshuffle that saw him getting transferred from Ministry of Agriculture to this ne home.
Speaking about the progress, Kibanzanga could not hide the excitement and stated that in the same spirit, he really humbled by the warm reception accorded to him by his new family in the Ministry of Defense and Veteran affairs.
"I really feel at home already and ready to learn the undertakings of the Defense family as I execute the assignments at hand as directed by the commander in chief.
A lot lies ahead of us as a team to improve the lives of the ex soldiers as they resettle back to the civilian life." Kibanzanga noted adding that a country that doesn't know where it came from cannot know where it's going.
Kibanzanga added that he has a feel for these veterans as they gave up their youthful age to sacrifice for the future of this country,.
"Therefore their comfortable settlement back to their respective communities and continued support from the country they dearly served is the best they can wish for. I thank the president of the Republic of Uganda for entrusting me with this docket and am ready to work tooth and nail to have our veterans in a better and safer place." He said.
The seasoned politician also hailed his predecessor, Hon. Bright Rwamirama for setting the pace and leveling the ground for me to sail through.