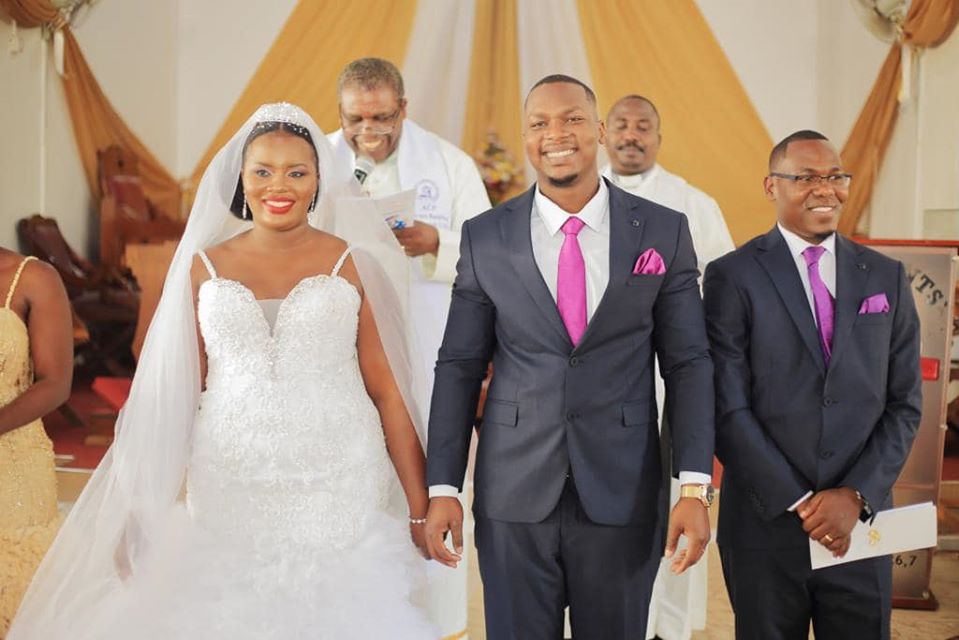 Lt. General Charles Angina had a memorable weekend as he witnessed his son's holy matrimony.
Emmanuel and Brenda got married on 04th – Jan – 2019), at a splendid event that left millions spent without fear or favour.
Speaking about the event Lt.Gen. Agina thanked Brenda's parents for raising such a wonderful young woman who loves his son so dearly.
"Nobody in this world can love him quite like she does .They bring out the best in each other :
I pray that God blesses the two of them abundantly in love, joy, and happiness. Wishing these two the best as you begin your new lives together. God has so many more wonderful things planned for your future together. And to other young ones in Uganda planning to get married, only let God's love be the bond that holds your love and marriage together." Angina stated.
See pictures below.