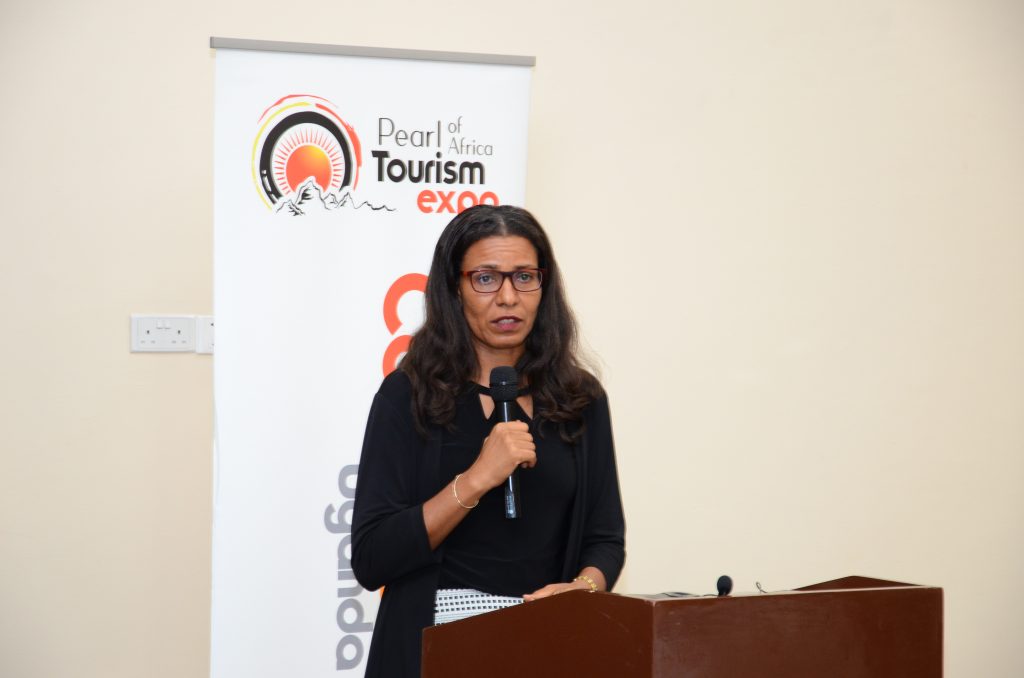 The 5th Edition of the Pearl of Africa Tourism Expo (POATE) Preparation and thrill is in high gear.
The much anticipated event going down from 4-6th February brings together regional and international tour operators, travel agents, destination agencies and various players in the tourism trade.
Through this different players will network and facilitate tourism business with our own domestic tourism trade- that is composed of largely tour operators, hoteliers, conservationists and government.
According to Ms. Lilly Ajarova, the Executive Director the Uganda Tourism Board (UTB), describes this as a golden opportunity for Ugandans to tap and get to know about more business prospects in the tourism sector.
 "We are basically creating an opportunity for our domestic tourism players, to connect with the rest of the world, so as to showcase what they have to offer and in so doing, help the world discover Uganda, The Pearl of Africa." Ajarova said adding that In brief, POATE is a form of what, in marketing is called Experiential Awareness- Creating knowledge, familiarity and believability through involving or real-life experiences.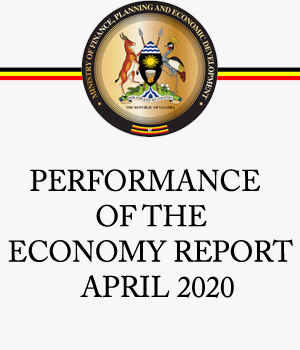 This prestigious event will be going down at Speke Resort in Munyonyo and will be flagged off with  line up of events ranging from Business to Business and Business to Consumer.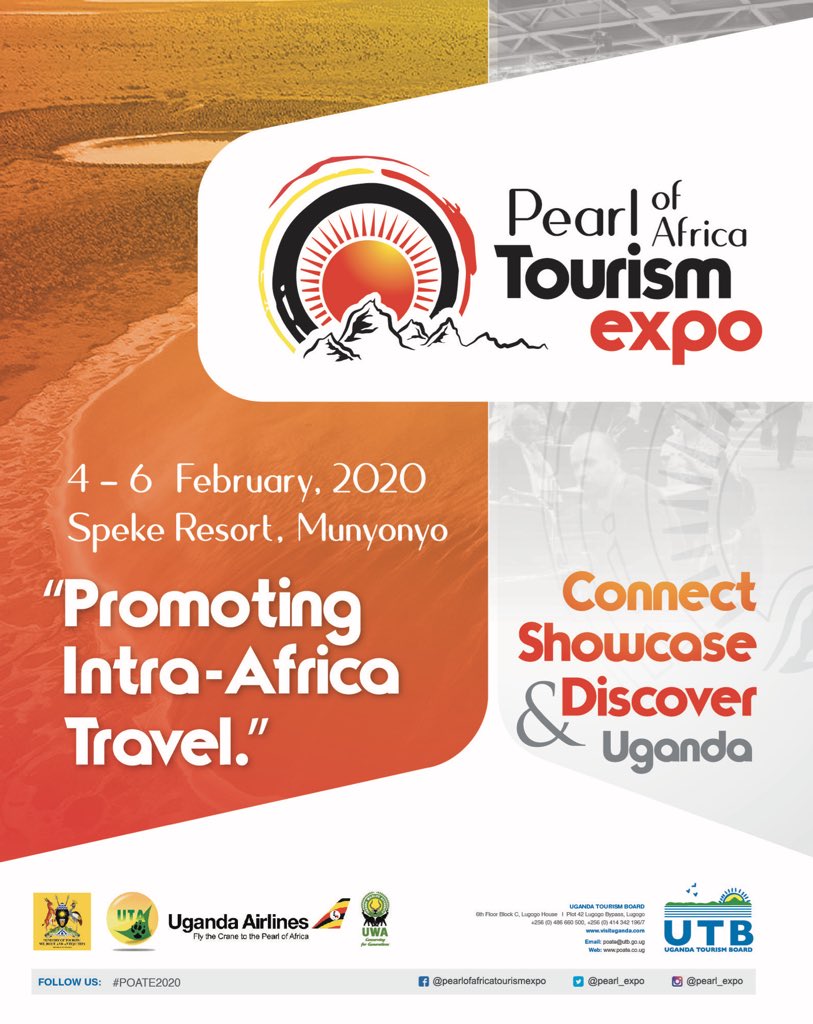 Business to Business (B2B) meetings: The first two days of POATE, from the February 4th – 5th 2020 will be dedicated towards B2B business linkages. From a B2B standpoint, attending companies will have the opportunity to network and create business linkages with some of Africa's top hosted buyers from key tourist source markets in Africa and the rest of the world to negotiate and lock in business deals and partnerships.
Business to Customer (B2C) meetings/trade event: February 6th, 2020 will be dedicated to the travelling/touring public and will be an all free day for all. They will have the opportunity to interact with local tour operators for discounted Easter offers to various destinations in Uganda and Africa, itineraries for honeymoon, Valentine's Day, family getaways and information on investment opportunities on tourism.
Business and Knowledge Sharing Seminars: Tourism, like many other service sectors, thrives on knowledge. To succeed in the business- as a country or as a tour operator, you need to have an understanding of the current trends in standards, tools of the trade, changing consumer preferences etc.
Accordingly, There are a number of knowledge and best practices sharing and networking sessions on key subjects as: Sustainable Tourism Development, Sustainable tour operations and accommodation, Accessibility within and to Africa, Transport and Connectivity, Investing in Uganda's tourism sector and the Emerging trends in Tourism and Hospitality.
"We have lined up experts, entrepreneurs and government officials who will be sharing with us their experiences and case studies, tourism industry trends and opportunities especially in the face of a digital revolutions as well as the latest in the regulatory and policy frameworks from our government stakeholders." Ms. Lilly Ajarova noted.