The Acting British High Commissioner, Sarah Mann held a reception today to officially welcome back the 2018/2019 cohort of Ugandan Chevening scholars.
Chevening, which has been running since 1983, is the UK government's international scholarship scheme aimed at developing global leaders. In Uganda there are already over 240 Chevening beneficiaries. For the academic year 2018/2019, eleven Ugandans received the scholarship, which consists of a one-year fully funded master's degree at Universities around the UK.
One requirement of the Chevening Scholarship is that the scholar returns to Uganda afterwards to ensure that Uganda also benefits from the investment. In her remarks to the scholars, Acting High Commissioner Sarah Mann said:
'The Chevening programme identifies future global leaders and provides them with a world-class British education. You were selected for your leadership skills and academic potential. Now that you are back in Uganda we look forward to seeing how you will use your new skills and knowledge to impact Uganda positively'.
The Chevening Scholarship is hugely popular with over 800 Ugandan applications in the last application round. Last year seventeen Ugandans were selected and they are currently in the UK completing their studies. The Chevening applications for the academic year 2021/2022 will open in August 2020.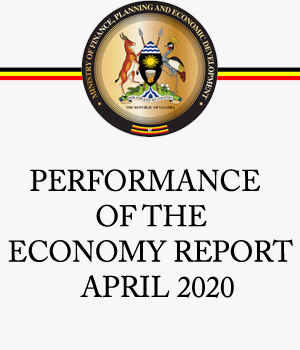 The 2018/2019 Chevening cohort included:
Paul Lokubal who studied Public Health at the London School of Hygiene and Tropic Medicine;
Alpha Ogwang who studied Public International Law at the University of Aberdeen;
Sheilla Nduhuhire who studied International Public Relations and Global Communications Management and Law at Cardiff University;
Kyoyetera Kabbale who studied Pharmaceutical Formulation and Entrepreneurship at University College London;
Enid Mugabe who studied Commercial Project Management at the University of Manchester;
Doreen Ainembabazi who studied Corporate & Commercial Law (LLM) at the University of Dundee;
James Kyewalabye who studied Agriculture and Rural Development at the University of East Anglia;
Patience Bukirwa who studied Sustainable Energy Futures at Imperial College London;
Tom Walugembe who studied Computer and communications law at Queen Mary, University of London;
John Nkeragasani who studied Information Security at University College London; and
Billy Rwothungeyo who studied Communication for Development at University of Reading.