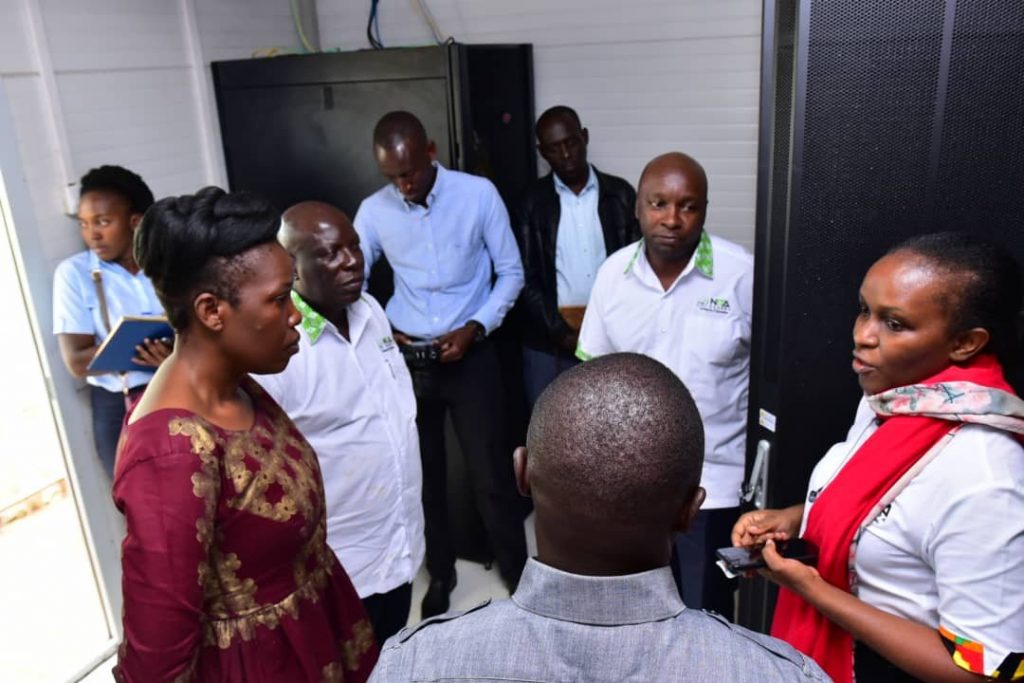 Following the changes to Cabinet made by President Yoweri Kaguta Museveni, this morning, the new Information Communication Technology and National Guidance Ministers Judith Nabakooba and Hon. Peter Ogwang are touring the National ICT infrastructure.
This was done in order to acquaint themselves on the National Information Technology Authority – Uganda (NITAU) planto transform lives through eServices.
The Tour began with the transmission site in Jinja, this site allows for the fast & secure transfer of data/information between fibre cable & MDA locations.
This facility was recently upgraded to 100G, we have the largest backhaul capacity in Uganda.
The National Information Technology Authority-Uganda (NITA-U) is an autonomous statutory body established under the NITA-U Act 2009, to coordinate and regulate Information Technology services in Uganda.
NITA-U is under the general supervision of the Ministry of ICT and National Guidance.