Alain St. Ange, the President of the Africa Tourism Board has lauded Uganda for creating peace and stability.
"Uganda has something that few countries in Africa can talk about- stability, safety," he said, emphasizing that this such positive stories need to be told about Africa.
Speaking during the ongoing Pearl of Africa Tourism Expo (POATE, Alain St. Ange stated that Uganda is one of the few countries one visits with a surety that you will return home safe and sound.
Ange challenged African continent to rise up and tell its own positive story.
"Africa must work together to rewrite its own narrative. It cannot continue to let the world to ride on the back of Africa, writing what they want, and often, looking at all the mishaps; all the mistakes and for everything else that is not good about Africa. Our successes are not written about. This is something that Africa must do for Africa," he said.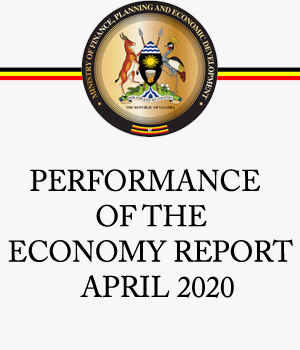 In the same spirit, Col (Rtd.) Tom Butime, the new Minister of Tourism, Wildlife and Antiquities, also invited the delegates to explore the immense potential presented by Destination Uganda.

"Numbers don't lie," he said he told the tourism operators; "We do offer, probably the best value for money per dollar spent and there is something for everyone- regardless of age, gender, budget and preferences." he said.
Mr Butime, said that on top of healthy visitor numbers and the richest attractions portfolio on the continent, Uganda offered one of most abundant investment incentive regimes in the tourism sector.
Speaking on behalf of the private sector, Mrs Pearl Hoareau Kakooza, the President, Uganda Tourism Association (UTA) thanked UTB's new management organizing POATE 2020 and called upon government to invest more in industry capacity building, new product development, capital investments and facilitating access to affordable financing.
"Interest rates ranging from 18-25% from commercial banks are prohibitive for direct investment in the private sector. UTA members would wish to have access to affordable financing for this sector," she said, adding that access to more affordable financing for the sector, "would translate into a broader tax base and by extension, more tax revenue."
UTA is an umbrella organization that brings together all tourism trade Associations in Uganda that represent 7,000 tourism professionals, comprising of tour operators, travel agents, accommodation facilities, tour guides, and community based organizations and arts and crafts.
ABOUT POATE 2020
Uganda Tourism Board (UTB) is set to host the 5th annual Pearl of Africa Tourism Expo (POATE 2020); a tourism and travel trade exhibition which brings together regional and international tour operators, travel agents, destination agencies and various players in the tourism trade to network and facilitate tourism business.
The three day expo will run from 4-6 February 2020 and will be held at the Speke Resort in Munyonyo. POATE 2020 will integrate a business to business (B2B) and business to consumer (B2C) trade event format under the theme "Inspiring high value engagement to promote intra-Africa travel for leisure, business and adventure", aimed at raising Uganda's profile as a preferred destination in the region and internationally.