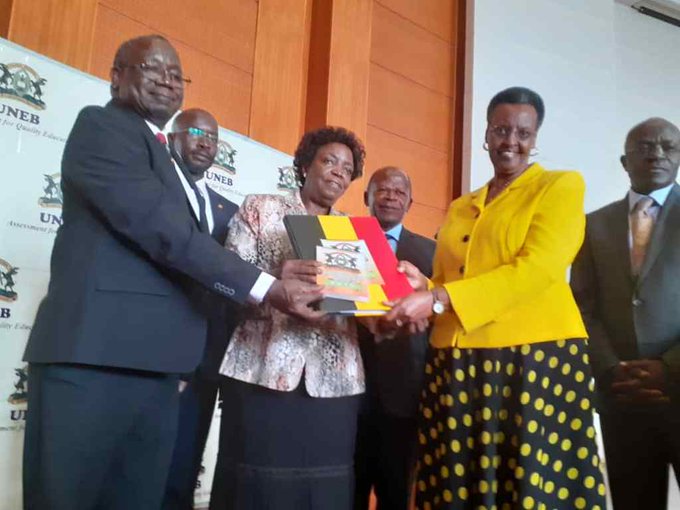 Out of the 103,301 candidates who sat for the 2019 Uganda Advanced Certificate of Education [UACE] exams, 101,868 have been able to obtain a principal pass during the exams.
While releasing the exam results at the Office of the President in Kampala, the Uganda National Examination Board (UNEB) executive secretary, Daniel Odongo, announced the best three overall candidates.
The best blind candidate is Kaalalagho Denis from Iganga secondary school.
He scored B, B, A in History, Christian Religious Education and Literature in English.
The best dyslexic candidate is Mugisha Christine Ahabwe from Gayaza High School with A, E, B in History, Economics and Literature.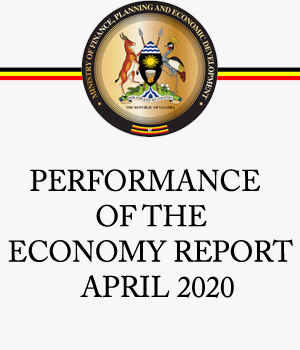 Odongo Joel Joseph from Merryland High School Entebbe was the best deaf candidate.

He scored C, O, A in Entrepreneurship Education, Christian Religious Education and Art.
Gap still wide between girls and boys
In her speech, Education minister Janet Kataaha Museveni congratulated UNEB on the well-deserved award from the National Information Technology Authority Uganda (NITA-U).
She said the timely release of results allows sufficient time for tertiary institutions to plan for their selections and enables parents and candidates themselves to make decisions on other options.
"At the PLE and UCE levels we noticed the increased candidature of girls compared to that of the boys," Janet noted, adding that the gap is still quite wide.
"Given the alternative opportunities available to the girls after UCE, it is my firm belief that the gap does not represent drop-out of girls."
She said the numbers in Nurses and Midwives training institutions; and in Primary Teachers Colleges and other vocational institutions attest to the fact that the girls who did not go for the UACE studies indeed took those other career paths.
She was happy to note that, performance has improved and more learners have qualified for tertiary education.
The fact that more learners can transit to the next level means that there is more efficiency in the education system. This leads to less wastage of resources invested in the Sector, Janet explained.
Sciences problem
She was, however, concerned about the very low transition from UCE to UACE in the Sciences and more concerned about the very low number of girls in the Sciences.
Regrettably, this is happening despite the fact that Government, through the Ministry of Education and Sports, has invested heavily in provision of teaching and learning materials and laboratories, she said.
"Deliberate efforts have been made to increase the number of science teachers and improve their welfare in order to raise the numbers of students in Sciences and improve performance."
"I learnt in 2016 that part of the low numbers of students taking Sciences could be attributed to the very stringent selection criteria by schools, that is, of admitting only students with distinction scores at UCE."
"I then appealed to schools to relax this unrealistic demand because a person with a Credit 3 or 4 at UCE should be able to comfortably study a Science subject at UACE."
"I want to reiterate that appeal now, because Mathematics and Sciences are at the heart of industrial development, which is crucial for taking our country to modernity."