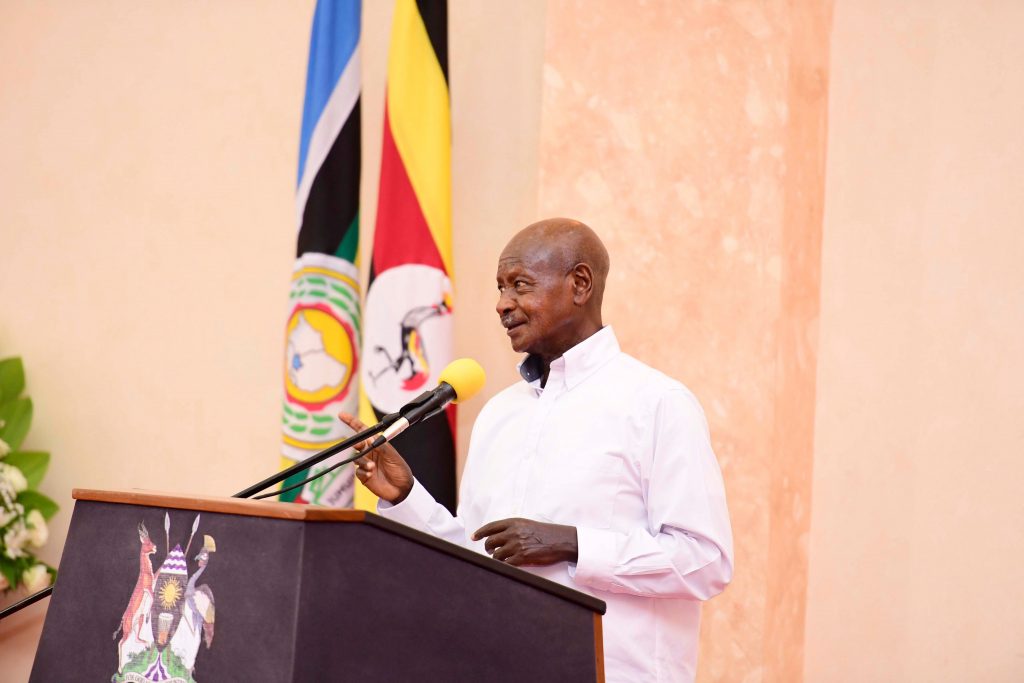 The president of the Republic of Uganda Gen. Yoweri Kaguta Museveni has vowed to manage the Corona Virus epidemic.
Speaking during the National address on Tuesday afternoon, Museveni stated that there is recommendable progress that is being done government including the positive recovery of the isolated patients.
In a special note, Museveni warned local retailers who have hiked food prices to be on the watch since the worst is coming their way.
"I'm Hearing Crooks Who Are Hiking Prices of Food. I will revoke all those people's licensees because they are taking advantage of the situation. You shall never trade here. What has happened to the food for it to get hiked, I will send my spies to deal with you!" Museveni furiously noted.