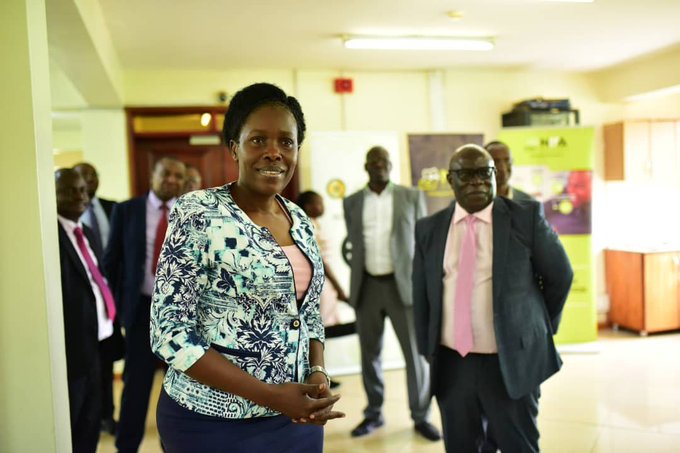 The Minister for information and National Guidance Hon. Judith Nabakooba has thrown more light on the directives issued by the Fountain of Honor last evening.
Speaking during the media briefing at the Uganda Media Center, Nabakooba implored Ugandans to adhere to the issued regulations.
She added that everything is properly organized and government is ready to protect all its nationals.
On commenting about the total lockdown, Nabakooba stated that Curfew begins at exactly 07: 00 pm till 06:00am.
It should be noted that President Museveni suspended all movement even for private cars in a bid to control the spread of coronavirus.
"Prohibit all people movement by people including those using private vehicles and Boda bodas, tuk tuks etc. This is because people have turned their vehicles into public transport," he announced on Monday.

"We now prohibit people from moving even those using private vehicles because we realise that some of these people were using their private cars as taxis."
He said the problem was taking new forms COVID19.
"Freezing of movement will last 14 days from April 1. This time it's not fools' day but the day of the wise," he said.
Museveni said he will not wait for a bad situation to develop.
"We therefore think there is less risk of taking the bitter pill of more restrictions.
He said since the ban of public transport, government has been monitoring the situ