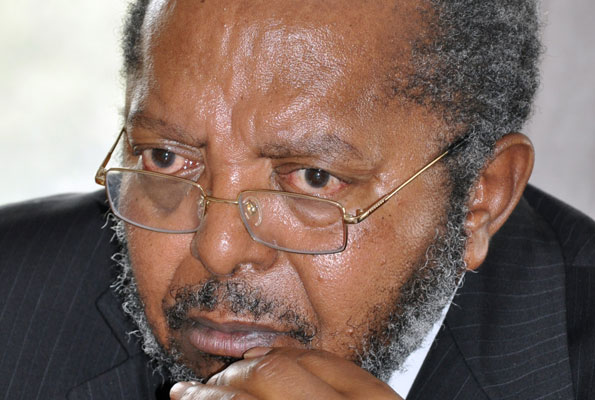 News reaching our desk indicates that Emmanuel Mutebile, the governor of the Bank of Uganda is ill, and bedridden at Nakasero hospital.
Charity Mugumya, the director communications at the Bank of Uganda declined to comment on the governor health and only said that the 71 year is not in danger.
She maintained that Mutebile was working from home.
"The governor is working from home, he was not feeling well as such but we hope that he will be well soon."
On Sunday, President Museveni appointed Dr. Michael Atingi-Ego as the deputy governor at the Bank of Uganda, a position that had fell vacant in January this year following the expiration of Dr Louis Kasekende's contract.