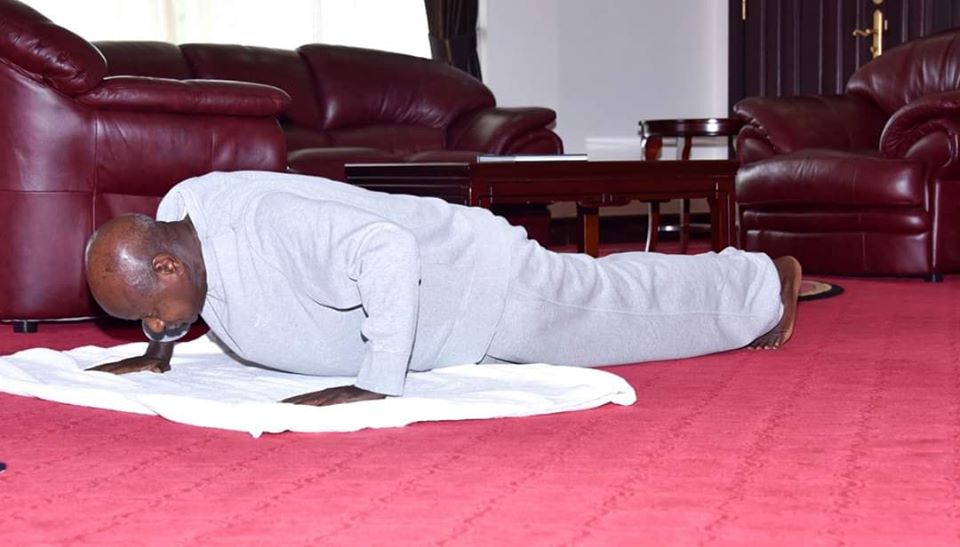 "Just like I had earlier promised, I started my day with indoor exercising" – said the President of the republic of Uganda H.E. Yoweri Kaguta Museveni.
This was after he released the video clip that narrowly broke the internet with controversial comments and praises.
The President during his address last night promised to share tips on how to do physical exercises indoors.
Watch Video here