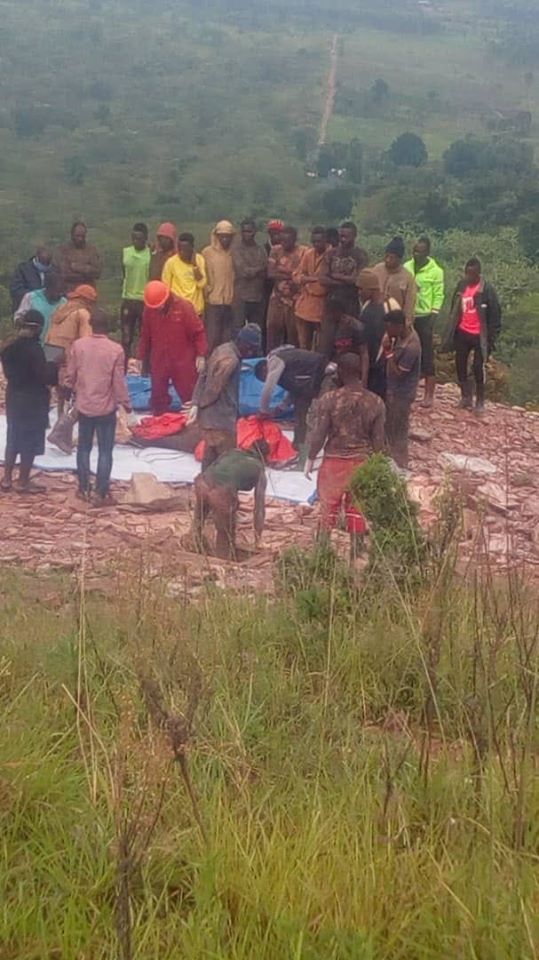 Police have retrieved two bodies of illegal miners from Lugingi gold pit in Kassanda district.
The deceased have been identified as Namara Enock from Kyegegwa and Muhindo Godwin 25 years from Kikwamba, Kasese district.

Its alleged that Muhindo went missing on 12/.04/.2020 (Easter Sunday) and the sister one Mwajuma reported a case of disappearance at Kasanda Police station on 19/04/2020.

Police began investigating the case of disappearance and got information that the duo were last seen heading to the gold pit. A team of Police officers from Fire and Rescue Directorate were dispatched to the scene.

They entered the pit and retrieved the bodies.
The bodies were taken to Kassanda hospital for postmortem. They will be handed over to the relatives after postmortem.

"There is a false information being spread in and around Kassanda district that 15 people died in the gold pit. This is not true only two people died and their bodies have been retrieved. We urge the public to disregard those rumours.' Police Spokesperson Wamala Region ASP Kawala said.