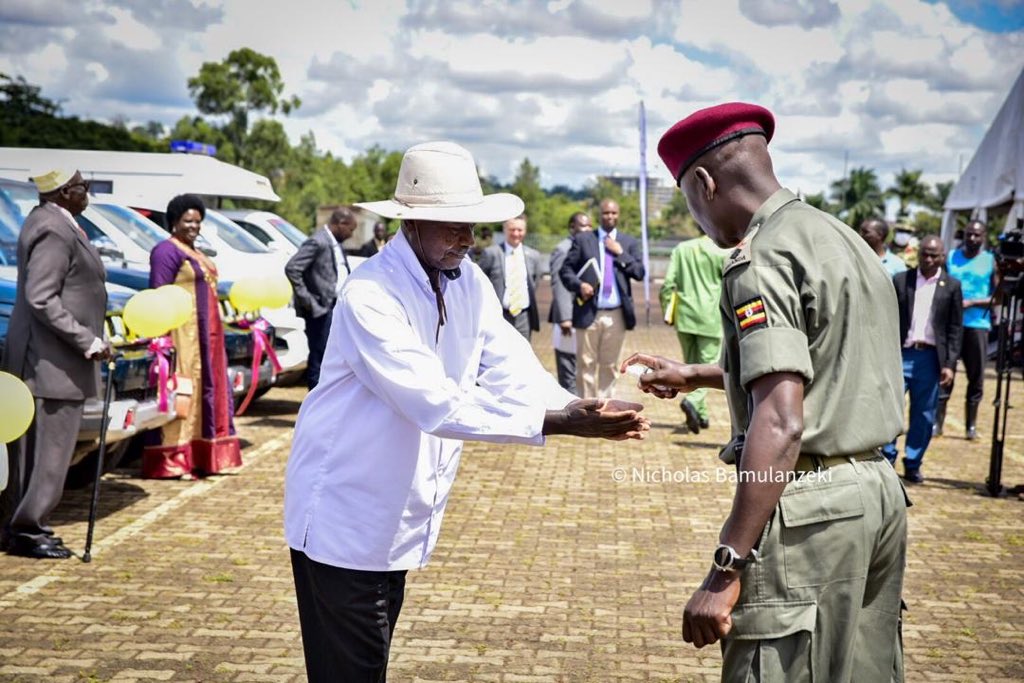 President Yoweri Kaguta Museveni has today flagged off a fleet of vehicles to help the Ministry of Health in the fight against COVID-19.
As earlier stated, his intention is that we build a crisis fleet for the Ministry of Health and the country. This fleet will be spared for times of crisis like these and I will NOT allow officials to misuse these cars.
"To start with, we are targeting at least 1350 cars such that every district gets about 10 cars." Museveni said.
He also noted, "I want to thank and salute the people of the Republic of Uganda for your spontaneous response through donating selflessly. The donations from you people have been enormous. Again, I salute you for your patience and vigilance in our goal of limiting the spread of COVID-19. We have been engaged in the fight against this virus and we are doing well so far."