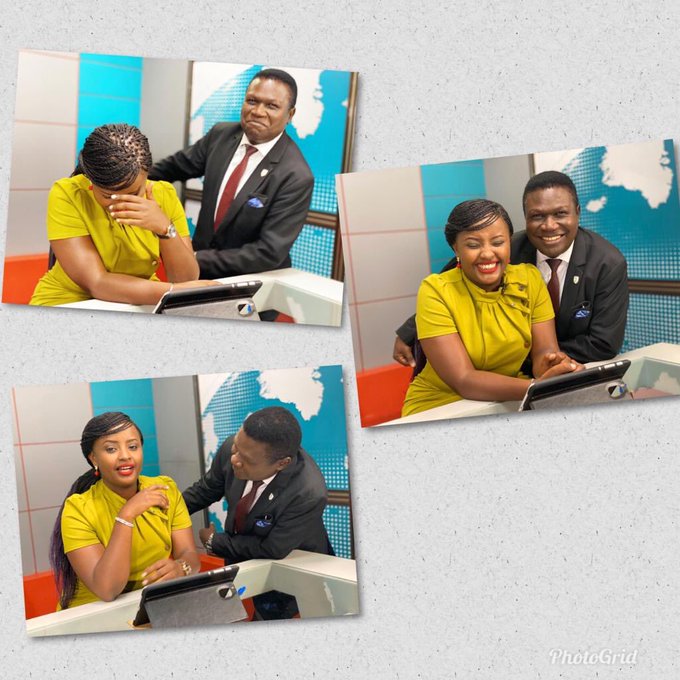 Quarantine pain, misery and hunger was washed on Friday afternoon to a stainless eminence following the social media flicker engineered by Democratic Party president Nobert Mao and renowned journalist Sheila Nduhukire.
The duo's pictures went viral as they were seen hugging, laughing and enjoying the 'once in a lifetime' cold evening after the famous NBS TV Live At 9 News bulletin.
After a short while, We however came to learn how the outspoken politician had no ill intentions in the move but only wanted to wish the curvy anchor a happy birthday.
In the same controversy, singer Ykee Benda also joined the caravan when he updated his twitter profile picture with Sheila's photo.
Several followers grilled the Superman singer with questions whether he wanted to put in practice his 'Farmer' Hitsong lyrics into reality.