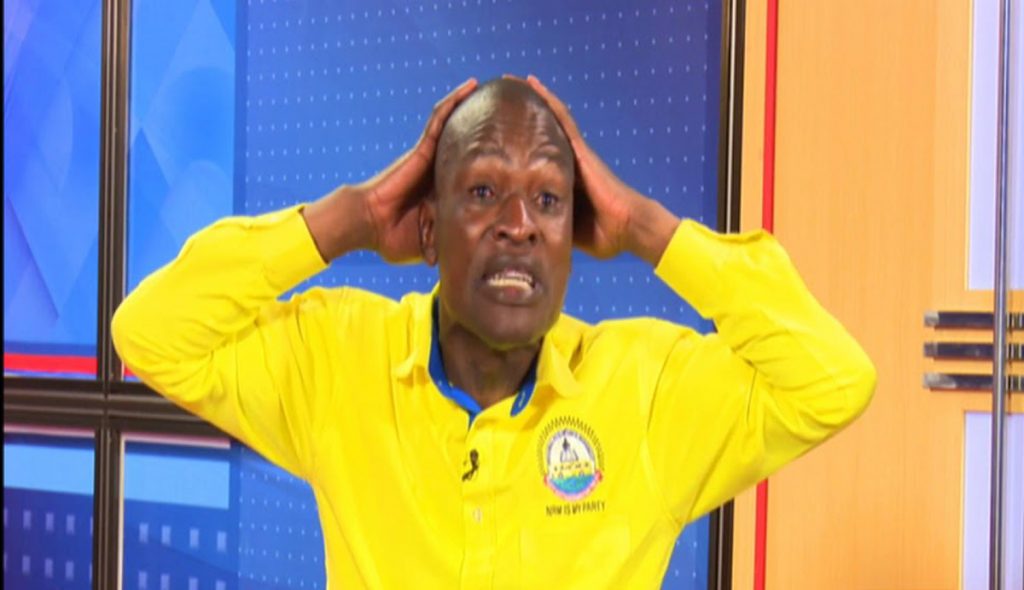 Senior presidential advisor Tamale Mirundi has opened a fresh war with Kyadondo East lawmaker Hon. Kyagulanyi Robert Ssentamu aka Bobi Wine.
Speaking while appearing a radio talkshow on Pearl FM, the former Uganda Journalists Association President described Bobi Wine for behaving like a villager.
Tamale accusations followed Bobi Wine's move to return the Covid 19 shs 20m meant to support locals during the national lockdown.
"You get 20 million shillings for your people and you reject it!! You are a fool, you are an idiot, ok reject your monthly salary too because it's also Museveni's money." Tamale challenged the self-styled Ghetto Gladiator.
Bobi Wine was on Thursday sent to the Parliamentary Rules Committee for allegedly putting the institution of Parliament into disrepute.
The decision to face the rules committee was taken by the Speaker Rebecca Kadaga following a statement by Bunyole West MP James Waluswaka demanding for an explanation from Mr Kyagulanyi, on why he branded the Shs20 million given to each MP as a bribe.

The money was part of the Shs10 billion that was distributed to MPs as facilitation for activities on the control of COVID-19.
Amid controversy on the exact role MPs will play when the country is in lockdown, a section of MPs has since signed transfer forms with their banks returning the funds to the Parliamentary Commission account saying that it is morally wrong to receive the money during the crisis.
But Mr Waluswaka reported to Parliament that Mr Kyagulanyi had tagged the funds as a bribe, as seen on his bank transfer from which has been making rounds on social media.
He also brought to the attention of Parliament, a video of Trade Minister Amelia Kyambadde asking a Television presenter to question her about the controversial funds sent to MPs.