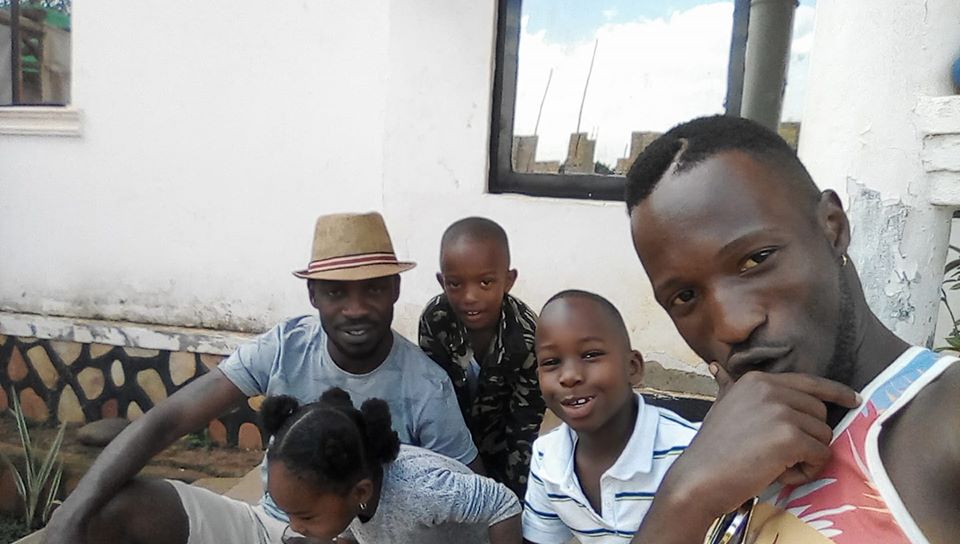 Singer Mike Wine last night survived by a whisker after goon broke into his house.
The incident happened around 3:00am where unknown people armed with pangas entered his house leaving him barely necked.
"I believe they wanted to kill me and take the money too. These thieves were armed with pangas stole 8.2m which was to sustain my family thought this lockdown. I'm so afraid." Miki told our reporter.
"It was at around 3:00am I was attacked by thieves who broke into my house with pangas ……they woke us up and told us to be very silent, they asked for our phones and all the money we had in the house
Fortunately they threw the phones at the fence from where they made their exit and took off
We immediately contacted the police who came about 1hr later with sniffer dogs but they could not trace the scent. They said more investigation will carried on. They took 8.2million shillings that has been sustaining us in this lockdown and No other valuables where taken. We thank God that no one was hurt bt please keep us in your prayers in your prayers in these trying times. For God and my country
#staySafe" Mike says .