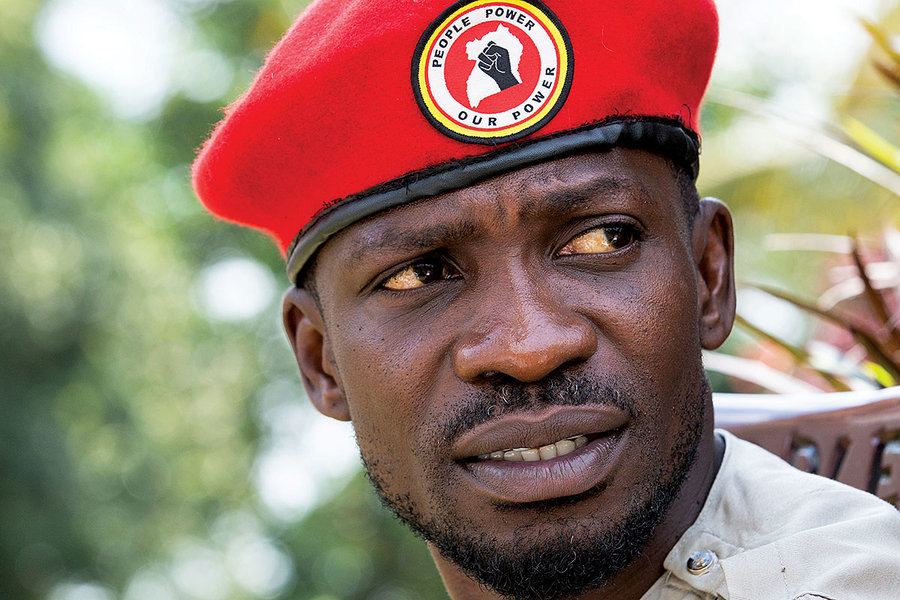 Kyadondo East MP Robert Kyagulanyi aka Bobi Wine says his Mityana Municipality counterpart Hon Francis Zaake has photophobia.
As a medical symptom, photophobia is not a morbid fear or phobia, but an experience of discomfort or pain to the eyes due to light exposure or by presence of actual physical sensitivity of the eyes, though the term is sometimes additionally applied to abnormal or irrational fear of light such as heliophobia.
Bobi Wine said Sunday that an ophthalmologist tried to examine Hon. Zaake's eyes "but discovered that he is suffering from a condition known as photophobia" which has made it almost impossible to open his eyes for examination.
An ophthalmologist is a specialist in ophthalmology. Ophthalmology is a branch of medicine and surgery which deals with the diagnosis and treatment of eye disorders.
"Accordingly, the ophthalmologist gave him some eyedrops to manage the pain, and spectacles to reduce on the light entering his eyes," Bobi Wine said.
He added: "It is only after the photophobia subsides that a thorough examination will be possible."

According to Bobi Wine, Zaake still suffers from acute migraines as well as excruciating back pain.
"Otherwise he is steadily recovering," he noted.