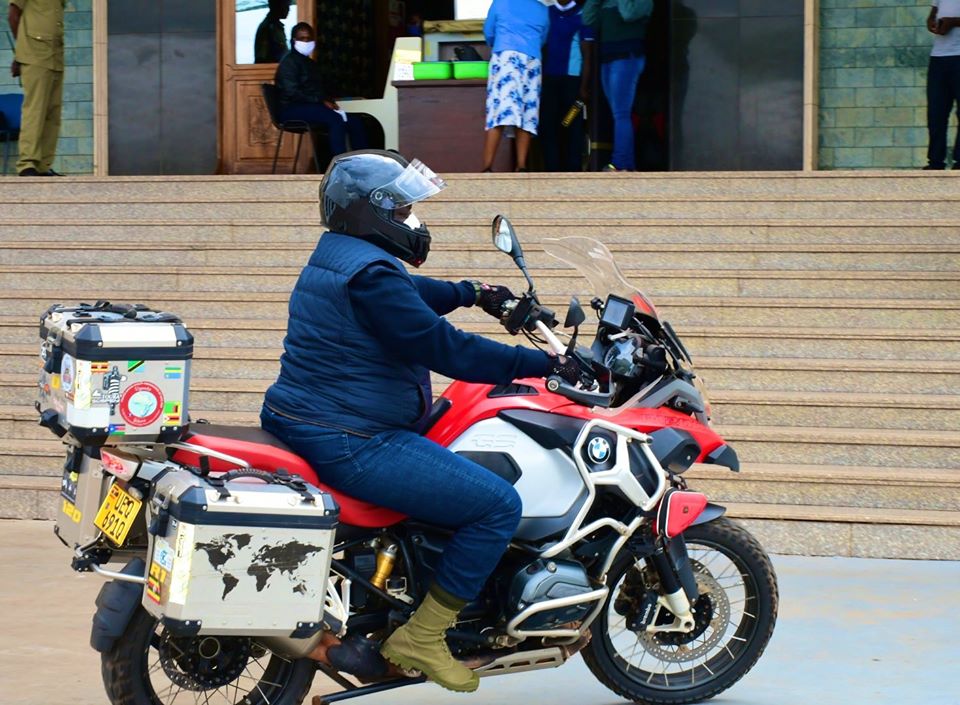 Business was narrowly brought to a standstill at the August House as Deputy Speaker Jacob Oulanyah arrived at Parliament.
At a time when no one was expecting the jolly leader in at the House, his arrival on his private monster motorbike did not only a gigantic sound in the parking lot but also mesmerized lawmakers.
This forced Parliament employees and Members of Parliament were seen taking his pictures as they chanted his name.
This happened in the wake of the movement restrictions, Ugandans are adapting to new means of transport.
It should be noted that some Members of Parliament had earlier this week pleaded with Rt.Hon. Rebecca Kadaga have Hon. Oulanyah punished for returning the shs 20m covid money.