You have done your homework. You know that videos are the future of marketing. But now what?
Create your marketing video!
But if it were that easy, you wouldn't be here, right? We get it.
It can be rather intimidating to create an impactful marketing video that will not get drowned amid your competitors. The pressure for getting it just perfect the first time is far too much. However, it is not impossible!
Here's your guide to creating killer marketing videos without breaking out into a sweat!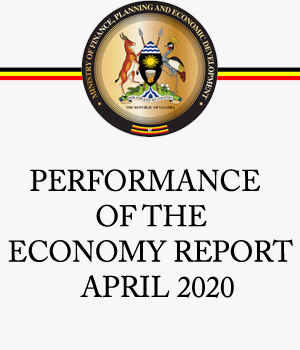 Easy 4-Step Guide on How to Make Powerful Marketing Videos
The first thing to do is to keep it simple. Once you get the basics of video creation right, you can build on it further to create and deliver game-changing marketing videos. So, here's how you can get started:
1. Plan
Planning is the most crucial stage of marketing video creation. Here, you need to identify the primary reason for video creation, which you can identify by starting a conversation around the need for the video.
Why do you want to create a marketing video? Is it to drive more traffic? Or to establish a brand presence? The answer will bring to light the primary goal behind video creation. Once you have identified this objective, you will find it easier to strategize and move further with the video creation.
The next question that you must ask yourself should revolve around the nature and contents of the video. Would you have someone face the camera? Or would an animation suffice? Once again, not all videos are created equally, so you need to identify the kind of video content that works for your organization and stick with it.
Finally, you need to round up your target audience and identify whether your goal and video format align with the behavioral patterns of this audience demographics.
2. Prepare
After laying the foundation of video creation and its requirements, you need to strategize the video creation process. Here, you will start by selecting a business video makerthat meets your creative requirements. There are several video makers available online.
In the meantime, you must also create a script for the video. An easy way to write a script is by creating an outline and listing the key points that you wish to cover. Once the skeleton is ready, it is all about filling it in with the real flesh and bones. This script must be crisp, to the point, and must reflect the brand voice.
Make sure that it is in line with your goal and conversational. If your viewers needed someone reading out a blog post, they would have used a text-to-speech converter instead! Spend this time to groom your talent to deliver and do justice to the script. Participate in their practice and rehearsals to share feedback.
At the same time, if you are recording a video, take this time to understand the basics of videography, such as b-roll footage, lighting, camera settings, and audio requirements. You may not become Quentin Tarantino in a single day, but you will at least know where your video is heading and steer it accordingly.
3. Record or Create
You have mastered the marketing video maker, your talent is ready, and the stage is set.
This is it, the D-day!
Do not expect this day to go as easy as walking onto the set and recording everything in one go. The reality is going to be far from this! There are going to be instances when the presenter will mess up their lines, or the boom will drop into the frame, and that's alright. It's all a part of the video creation effort.
Therefore, factor in all these mistakes and shoot multiple takes so that you have a back-up. Plus, it adds more variety to your finished and edited video!
4. Post-Production
Start by organizing the recorded footage to make sure that all the video elements are readily available and accessible when it boils down to editing. Furthermore, clean up these snippets even before you start putting together the first cut.
Typically, editing your video must take as much time as planning and shooting a video. You start by making a rough cut by combining all the relevant clips. Then you smoothen out the flow of the video by including transitions and effects. Another great practice is to cut on the action and append the clip of the next action shot.
Once you have your basic first cut ready, include the background music (if necessary) and choose tracks that are suited for your project. When you have everything in order, it is merely about rewatching the whole video and polishing it until you get the perfect end-product.
Optimize and publish this video on various platforms and market the heck out of this little baby!

Additional Tips on Creating Marketing Videos
Are you all geared up and ready to get started? Here are a few tips to keep in mind:
Avoid sounding salesy by incorporating a story in your video narrative.
Make sure that every video that you produce offers value addition to the viewers.
Include a CTA (call-to-action) button in your videos.
Keep the videos short and succinct.
Add keywords in the caption, video description, and URL for SEO purposes.
Build hype before launching the video.
Maintain branding consistently and stick to a template theme that is unique to your business.
Incorporate authenticity and genuineness in all your videos.
Add subtitles and link video transcripts to make your marketing videos inclusive.
Thumbnails matter, so choose one wisely.
Conclusion
As intimidating as it may seem, creating marketing videos for your company is not that difficult. After going through the above guide, you may feel more confident in your video creation skills. It is important to stay patient with the talent, with your team, and even with yourself. The process is time-consuming and is driven by creativity, which is why it is ideal for everyone to feel like a part of the process. Remember, your first video may not necessarily turn viral, but that does not mean that you should stop!
Continue working towards your marketing goals, and your videos will eventually emerge as a hit!