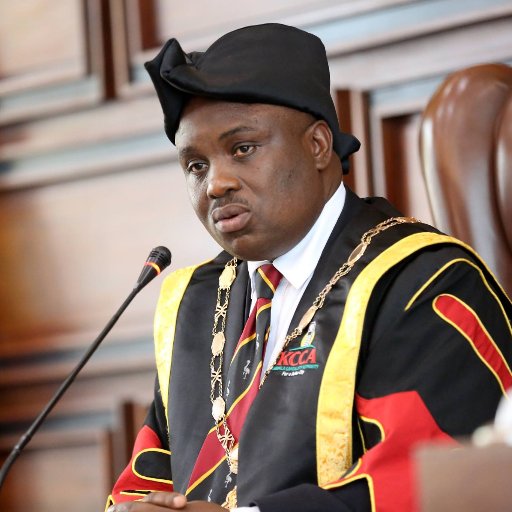 High Court has ordered government to pay the Kampala Lord Mayor, Erias Lukwago UGX 50million as compensation for the violation of his rights and freedom over his brutal arrest during the age limit debate.
Judge Hennriata Wolayo ruled that the compensation was appropriate as punitive, exemplary, general damages for the psychological torture, mental anguish, and emotional stress suffered by the Applicant.
Lukwago is to be paid costs of this application and interest at 10% Per year from the date of this ruling until full payment is made.
It should be noted that Lukwago was allegedly tortured by police as he planned to leave his home in Wakaliga, Rubaga Division in Kampala.
He accused police of grabbing his private parts and squeezing them hard, causing him excruciating pain.
Mr Lukwago, who screamed while he was being arrested, said that police and other plain clothed operatives pounced on him while speaking to journalists in front of his gate before he was bundled on a waiting enclosed police van.

"The police officers caused a lot of excruciating pain to me which I think was meant to incapacitate me. They massively pounced on me as you watched them on television and whoever touched me made sure that they leave pain on the part they had touched," he said.
"They shoved and punched me, squeezed my private parts, ribs and the entire part of the lower abdomen which left me in a lot of pain. I just surrendered because there is no way I could extricate myself. I still feel pain." Mr Lukwago said.