Hon. Okello Bonny (MP Kole North County) has moved to present a motion for resolution of Parliament paying tribute to H.E President Museveni for his continuing exemplary and insightful leadership during the COVID19 Pandemic in Uganda.
The exemplary leadership of H.E the President has seen Uganda become a beacon of hope in the fight against COVIDー19 and other deadly viruses and has mitigated the social and economic effects of the virus on Uganda compared to other countries which have all reported far worse COVIDー19 statistics, including infections and deaths compared to Uganda.
Hon. Oboth Oboth has seconded the motion by Hon. Okello for resolution of Plenary to pay tribute to Museveni.
He says that H.E has deserves a big thank you.
Oboth says that it's good practice to thank people while they are still alive.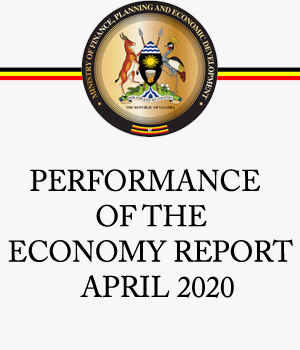 Hon. Babirye Kityo has asked the Government to come up with measures and strategies to provides Ugandans with masks for free to help them in the fight against COVID19.
Hon. Hellen Asamo has thanked H.E President for consulting the religious leaders before he could close churches, Mosques and other places of worship.
This was further praised by Minister Jennifer Namuyangu who described Museveni as Uganda's Jesus.
She says that this was and still is exemplary and insightful leadership.
Hon. Veronica Isala Eragu Bichetero has seconded the motion saying that H.E has become an admirable icon globally.
Hon. Gilbert Olanya demands for an amendment on the motion to include the Rt. Hon Speaker.
MPs referred to him as a visionary leader, Pan-Africanist, Father of the Nation and Freedom Fighter.
Parliament then considered and passed the motion.