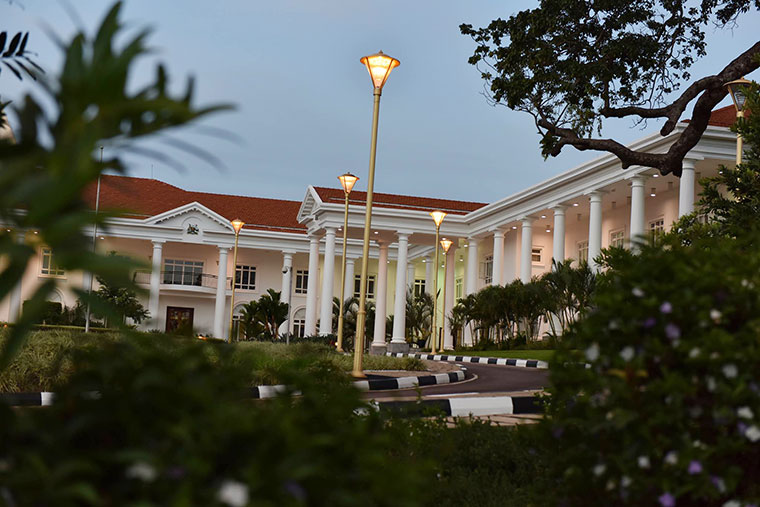 A section of lawmakers are now warming up for a closed door meeting with the Fountain of Honour.
According to information reaching our desk indicates that the Members of Parliament sitting on the Gender and Finance Committees agreed President Yoweri Museveni's view over the controversial National Social Security Fund (NSSF) Amendment Bill 2019, especially on Sections 2, 12, 15, 16,17 and 18.
"We need to first seek the President's clarification and input in some sections of the Bill before we add ours and process the Bill." They resolved this afternoon.
Forthose that have been at Nakasero, or Entebbe statehouse, its hard to come empty handed.
Among the lawmakers CONFIRMED and now clearing throats are Rubanda East MP, Henry Musasizi, Workers' MPs Dr.Sam Lyomoki,  Arinaitwe Rwakajara, Agnes Kunihira among others.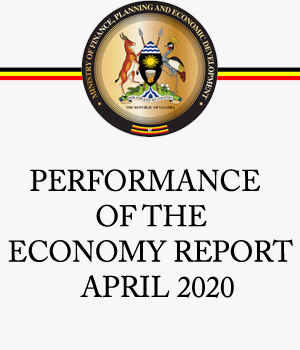 These lawmakers bragged saying that they should consult the President before making any decision on this controversial bill especially where the Fund should be housed.
"The President expressed his interest in this Bill in writing and therefore, he becomes a stakeholder among other stakeholders we have interacted with and since from the Committee we have failed to achieve consensus it is important we meet the President before we go to the House," Musasizi said.
He also declared his interest, saying some MPs were sponsored by President Museveni. He added that they can meet the President as soon as possible using their 'mechanism' because "he is not in heaven".
More MPs excepted to attend since they sit on committees handling the matter are listed below.
Committee on Gender, Labour and Social Development
1 Hon. Ndeezi Alex NRM Chairperson
2 Hon. Anywar Beatrice Atim NRM Vice-chairperson
3 Hon. Okabe Patrick NRM
4 Hon. Mwine Mpaka Rwamirama NRM
5 Hon. Arinaitwe Rwakajara NRM
6 Hon. Asamo Hellen Grace NRM
7 Hon. Kamara John Nizeyimana NRM
8 Hon. Kesande Grace NRM
9 Hon. Osoru Morine NRM
10 Hon. Rwabwogo Sylvia NRM
11 Hon. Kitatta Aboud NRM
12 Hon. Aol Jacqueline Rama NRM
13 Hon. Bigirwa Norah Nyendwoha NRM
14 Hon. Lubogo Kenneth NRM
15 Hon. Mbwatekamwa Gaffa NRM
16 Hon. Akello Lucy FDC
17 Hon. Anywarach Joshua Carter Independent
18 Hon. Kiiza Stella Independent
19 Hon. Wekomba Sarah Independent
Committee on Finance, Planning and Economic Development
1 Hon. Musasizi Henry NRM Chairperson
2 Hon. Avur Jane Pacuto NRM Vice-chairperson
3 Hon. Illukor Charles NRM
4 Hon. Lugoloobi Amos NRM
5 Hon. Asiku Elly Elias NRM
6 Hon. Okello Anthony NRM
7 Hon. Mulindwa Isaac Ssozi NRM
8 Hon. Walyomu Muwanika NRM
9 Hon. Tumuramye Genensio NRM
10 Hon. Achia Remegio NRM
11 Hon. Kamateka Jovah NRM
12 Hon. Katoto Hatwib NRM
13 Hon. Naigaga Mariam NRM
14 Hon. Opolot Isiagi Patrick NRM
15 Hon. Bategeke Lawrence NRM
16 Hon. Odur Jack Lutanywa NRM
17 Hon. Akello Judith Franca FDC
18 Hon. Nandala Nathan Mafabi FDC
19 Hon. Akol Anthony FDC
20 Hon. Ssemakula Luttamaguzi Paulson DP
21 Hon. Bagoole John Independent
22 Hon. Mukoda Julie Zabwe Independent
23 Hon. Mukula Francis Independent
24 Hon. Kakooza James Independent
It should be noted that some Lawmakers especially indepenents and those from opposition have already distanced themselves from the looming engagement.
Bugabula South lawmaker, Henry Kibalya rejected the proposal to meet the President over the bill saying that the bill should be urgently processed by parliament and sent to the President and if he has issues with the decision of Parliament, he will reject it and offer guidance.
The committee agreed to enable NSSF savers to access their savings after 10 years of saving and at 45 years of age.
"Are we doing justice to this Parliament and this country? Why can't we conclude this Bill because it can't become a law if it is not signed by the President? If he has any areas of contention or areas where he's not satisfied with what we are doing, then he will recommend and send back the Bill…I think we are changing the rules of this Parliament; now we are involving the President into also participating in making Bills for us," Kibalya said.