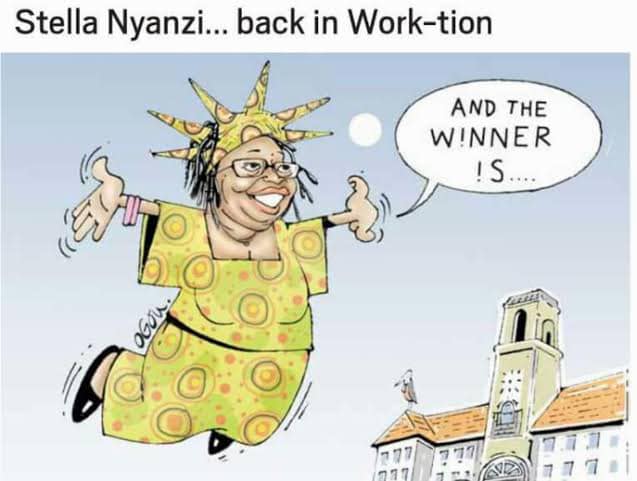 The High Court in Uganda has ruled that the firing of Dr. Stella Nyanzi from her job as research fellow at the Makerere Institute of Social Research, was illegal.
She has been awarded UGX 120m as general damages and the university has been ordered to reinstate her.
The High Court has ruled that: whereas it is not normal for a PhD student to choose his/her supervisor, it is unfair for Universities to force supervision of a PhD student by someone the student considers biased or that person's proteges.
Court, in the case of Yusuf Serunkuma Versus Makerere and Prof. Mahmood Mamdani, ruled that supervision for PhD should be by someone a student has trust and confidence in.
Mr Serunkuma challenged the replacement of one of his supervisors on ground that he is Mamdani's protege yet he (Yusuf) fell out with him.
The Court awarded Yusuf 25M Shillings in damages for lost time and opportunities while pursuing the case and a waiver of tuition fees due during the period he pursued the case.