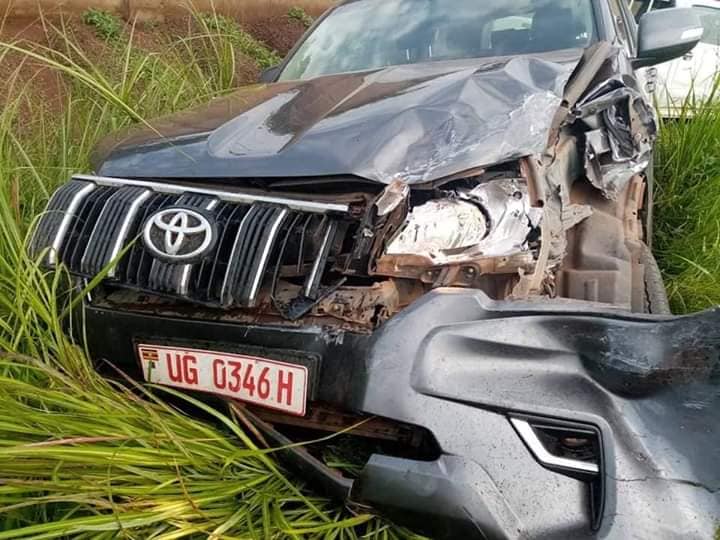 Leader of Opposition in Parliament (LoP) Betty Aol Ocan survived a nasty accident along the Gulu-Kampala highway.
The accident is said to have happened at around 7am at near Bobi trading centre in Omoro district.
"I have survived a nasty accident, together with my team as we were coming from Gulu to Kampala in Bobi,Gulu. We thank the Almighty God for protecting us all. Everyone I travelled with is safe and in good state.Indeed He is faithful, and He will never leave us, nor forsake us." She stated.