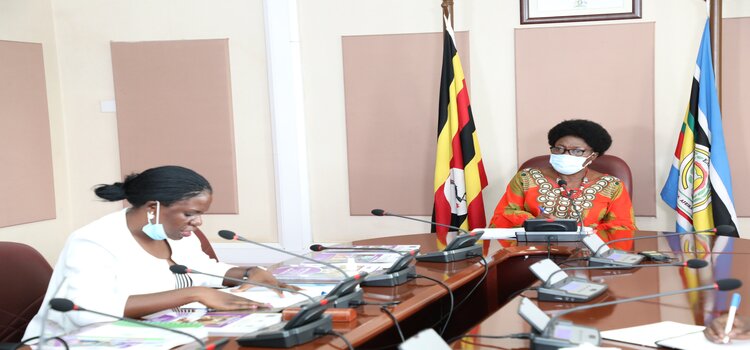 Speaker of Parliament Rebecca Kadaga has commended the work done by the Equal Opportunities Commission (EOC) in promoting gender parity and equitable allocation of national resources to vulnerable persons.
Kadaga said it had taken 11 years to get the Gender and Equity Certificate into the Constitution, and committed Parliament support to continue improving the welfare of Ugandans.
The Speaker said this while launching the reports by the Equal Opportunities Commission (EOC) on Compliance of Ministerial Policy Statements with gender and equity requirements for the financial year 2020/2021, Compliance of Local Government Framework papers with gender and equity requirements for the financial year 2020/2021 and budget outturn for gender equality and women empowerment in Uganda 2018/2019. The event was held at Parliament on Monday 15 June 2020.
Kadaga commended public institutions for promoting gender issues, and singled out the Uganda Police which she said has gone out of its way to ensure that more women are visible in the force.
The Speaker, however, called on the Equal Opportunities Commission to continue engaging Government to improve on equity in resources allocated to vulnerable persons in society.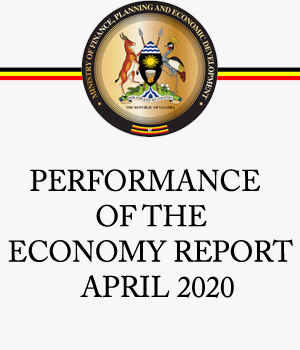 "Many agencies are not interested in employing persons with disabilities because employers look at their appearance instead of their brains. There is also a quota for PWDs at the Higher Education Financing Scheme and that is an area the EOC should take interest in," Kadaga said.
She added that the plight of persons with albinism to access social services and education, ought to be advocated for.
"There has also been a long standing resolution of Parliament to refer funds from Government sponsorship for students, to the Higher Education Financing Scheme, so that more money can be availed for student loans to help our youth. Please put pressure on the Government to change," said Kadaga.
The Speaker also asked the EOC to put more pressure on Government through the Ministry of Public Service to improve access to pension payments by former civil servants; as well as review maritime laws to improve the livelihoods of Ugandans who base their economic activities on the country's lakes.
EOC Chairperson, Sylvia Muhebwa, said the Shs45.5 trillion budget for the 2020/2021 financial year had allocated Shs8.2 trillion to address gender and equality responsiveness, representing an 18.6 percent increase from previous budgets, which she said would enable vulnerable people to access more support from Government.
"In collaboration with Uganda Bureau of Statistics (UBOS), we have developed a gender and equity statistics strategy that will help all MDAs to measure and compute their input in gender and equity issues," Muhebwa said.
She highlighted low budget allocations to local governments, which has led to limited interventions in the different sectors to promote gender parity and equity for vulnerable persons.
The Acting Secretary to the EOC, Jane Ekapu, commended the Parliamentary Commission for an overall 70 percent performance in promoting gender and equity, through availing Shs2.9 billion in the previous financial year, to improve legislative practices through information technology.
"There is need for more stakeholder discussions on government programmes by engaging the community. Parliament is doing so on its part, but more can be done," said Ekapu.
On Tuesday, 21 January 2020, Parliament launched the Bungeni mobile application, which will allow the public to take part in the law making process, without necessarily coming to Parliament buildings.