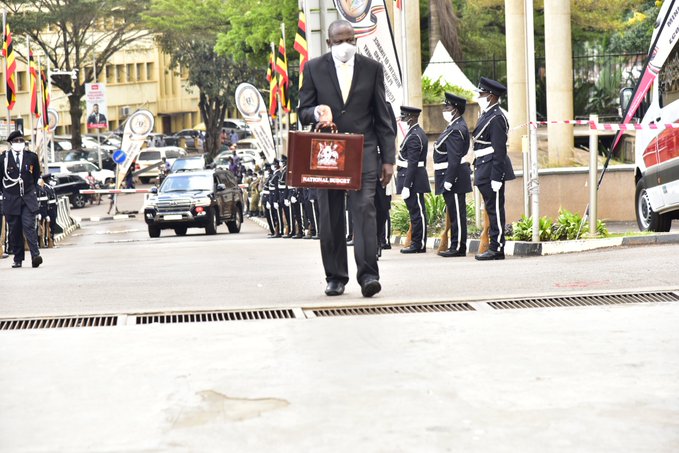 The Minister of Finance, Matia Kasaija, has presented a Shs45.5 trillion budget for the 2020/2021 financial year, focusing on reviving small and medium scale business that are suffering due to the Corona virus pandemic.
The budget, Minister Kasaija said will seek to improve livelihoods in response to the effects of the pandemic on households.
For businesses to survive, government has allocated Shs94 billion as credit through Saccos and microfinance to benefit small and medium scale businesses. Kasaija said this credit is significant since this sector accounts for 85 percent of private sector employment.
An additional Shs104 billion has been provided to Uganda Development Bank to enable businesses especially manufacturers and large scale private firms to borrow at low interest rates.
In the new budget, government has pledged to urgently pay arrears it owes private sector through Value Added Tax returns.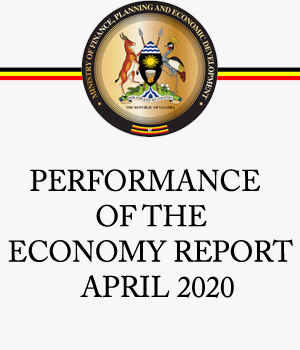 "To address emergencies on liquidity and other financial constraints suffered by government suppliers, government will pay arrears of Shs673 billion commencing July 2020. Priority will be small and medium enterprises," said Kasaija.
Kasaija announced government's plan to defer payment of corporation income tax and presumptive tax estimated at Shs12 billion to September 2020 to enable business continuity. This waiver will only benefit corporations, small and medium enterprises for tax accrued from 1 April to 30 June, 2020.
For businesses dealing in the manufacturing and tourism sectors that have been adversely affected by the coronavirus pandemic, government has deferred payment of Pay As You Earn (PAYE) estimated at Shs65.35 billion to September 2020.
To encourage local production, government has increased import tax on goods that can be produced locally to 60 percent. This, Kasaija said will largely benefit the health and agricultural sectors.
"We have been importing refined industrial sugar yet we are a surplus producer of sugar. We agreed with sugar manufacturers to produce refined sugar and we shall protect them from imports," said Kasaija.
In his address, President Yoweri Museveni, applauded government for taking such a move, saying that Uganda has got the potential to make a range of products that are currently being imported.
"I am very glad to hear that the Minister has imposed a tax on imported goods which we can make from here, so that we produce everything we can produce here ourselves," said Museveni.
Cognizant that majority of households in Uganda depend on agriculture, the new budget has provided for tax exemption on agricultural equipment and supplies. For instance VAT on supply of processed milk has been removed to enhance price competition for Ugandan produced milk.