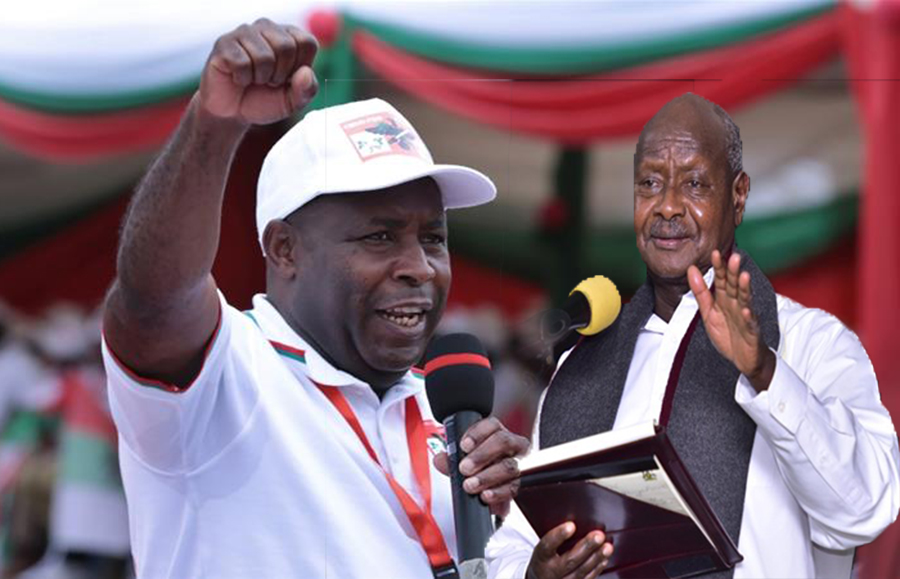 President Yoweri Kaguta Museveni has welcomed Burundi's new leader to the table of men.
"Congratulations to His Excellency Maj. Gen. (Rtd) Evariste Ndayishimye, who was sworn-in today as President of Burundi, following the massive victory of the CNDD-FDD party in elections held on May 20th, 2020." Museveni stated in a statement issued this afternoon.
He revealed that the resounding victory was a clear manifestation of the level of trust and confidence the people of Burundi have in the new President and his party.
"I also thank the people of Burundi for being peaceful during and after the election." Museveni said adding that on his own behalf and that of Ugandans, "I wish you a successful tenure in office as well as the continued peace, progress and prosperity of Burundi. We also look to working closely with you to strengthen bilateral ties of our two countries."
Burundi's newly elected president, Evariste Ndayishimiye, was sworn in two months earlier than planned.
No foreign heads of state were present when he took the oath of office in the administrative capital, Gitega, where he pledged to defend the nation's interests and unify its citizens.

The fast-tracked ceremony comes after his predecessor Pierre Nkurunziza died suddenly last week.
Mr Ndayishimiye is a former rebel leader, like Mr Nkurunziza.
He was backed by his predecessor and was declared the winner of May's presidential election, which the opposition said was rigged.