Uganda Tourism Board has today kicked off the inspection of hotels to ensure compliance of the Standard Operating Procedures (SOPs) put in place by the Ministry of Tourism, Wildlife and Antiquities in the wake of COVID-19.
The SOPs aim to provide health and safety protocols for all s hotel and accommodation facilities and create confidence amongst domestic and international visitors as Uganda readies herself for tourism revitalisation in the wake of the COVID-19 pandemic.
Addressing media, Hon. Minister of Tourism, Wildlife and Antiquities, Godfrey Kiwanda noted that the inspection was a critical part of the recovery process for Uganda's tourism sector. He said, "Today, we kick off the inspection of the implementation of the SOPs. This exercise not only demonstrates the steps being taken by Uganda's tourism sector in readiness and recovery but the commitment by both government and private sector to ensure the safety of both our citizens and tourists."
According to a recent report released by the UN World Travel Organisation, health and safety will be a key determinant for travel by tourists across the world as the global industry recovers.
"In addition to maintaining the recommended health and safety measures of social distancing, sanitisation and wearing of masks, every hotel will going forward be required to have an isolation room, formulate an on-ground emergency task force and have a COVID-19 resource center accessible to all," Kiwanda said.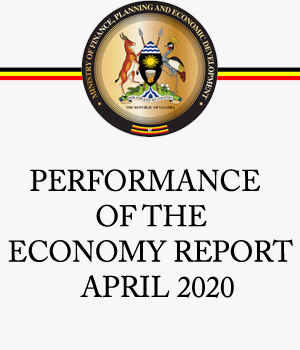 UTB Deputy CEO, Bradford Ochieng, who also addressed the media highlighted that the board in fulfilling of its mandate ensures quality assurance across all tourism facilities and ensuring implementation of the SOPs is a key strategy in the revitalization of the sector and ensuring safety and confidence of the visitors- a key decision making factor in travel, going forward.