Buvuma district health workers have, again, beseeched government to prioritise the procurement of boat ambulances to boost the health care referral system of the island districts.
With a population estimated at over 120,000 residents, the island is grappling with an ailing health care service.
Addressing Members of the Parliament Special Task Force on Covid-19 who recently visited the district to assess its preparedness for the pandemic, Dr Baker Kanyike the District Health Officer noted that the island does not have adequate manpower and facilities to run a fully functional service.
"The Buvuma Health Centre IV can refer complicated cases to either Jinja or Kawolo but currently the island does not have any boat ambulance that can help to transfer patients to bigger health facilities. This is a challenge to the referral system and many mothers have been lost in the process when they over bleed during labour," he said.
Dr Kanyike added that Buvuma district does not have an operational theatre to handle medical emergencies and the fridge for the blood bank is non-functional because the district is not connected to the national grid. There being no mortuary, patients are forced to lie side by side with the dead in the wards as they await discharge.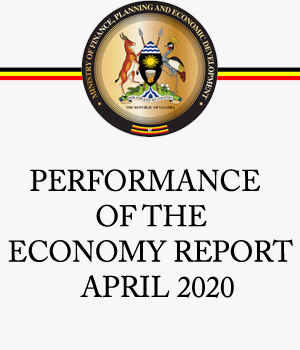 "I appeal to the government to include Buvuma Islands on the rural electrification programme. Health workers are not able to provide services that require the use of electricity. The district also requires special boats for transporting Covid-19 suspected cases and samples, he added."

Dr Kanyike noted that the health workers deployed in the district have no accommodation facilities and many have improvised to stay on the island to serve the community.
"At Lubya Health Centre II, health workers have turned the maternity ward into a boarding facility. The centre cannot admit mothers after delivery. The laboratory at the facility now runs as the maternity ward," he revealed.
With four confirmed Covid-19 cases, the district is grappling with the tracking of one suspected case that has disappeared from the islands. The three suspected cases were referred to Jinja hospital.
"Buvuma does not have screening centres to detect Covid-19 cases. The district has several entry points with links to Kenya and Tanzania but no single facility on the 52 islands. Transportation of samples taken from suspects to the Uganda Virus Research Institute for testing in Entebbe is challenging. The available transport means cannot safely transport the suspected cases," the Buvuma Deputy Resident District Commissioner, Mr Juma Kigongo, told MPs.
Dr Michael Bukenya, the committee chairperson applauded the health workers deployed in the island districts for their dedicated service and commitment amidst the challenges.
"I will interest Parliament and the Ministry of Finance to have special consideration for the islands and maintain the risk allowances even for islands considered municipalities," he said.
The committee promised to alert the Ministry of Health to ensure special consideration for infrastructural needs of the island and its health workers.