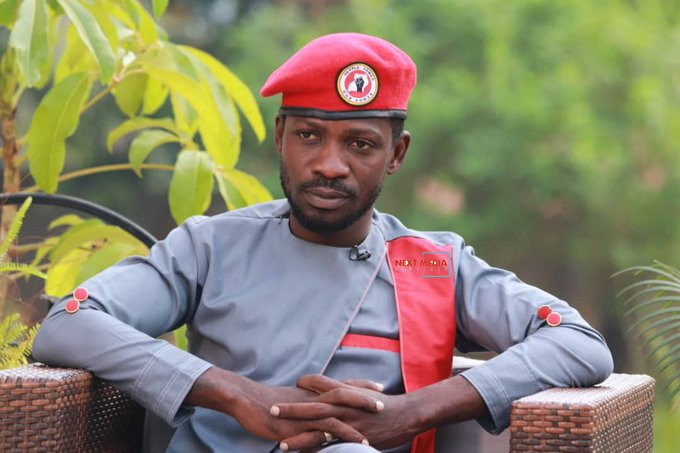 "I don't talk politics, I talk reality. I am ready for an election as prescribed by the law," Kyadondo East MP Robert Kyagulanyi aka Bobi Wine said on Wednesday.
The presidential hopeful who was appearing on NBS television said there is no scientific election and that Ugandans need to understand what their Electoral Commission is.
"They need to know that in this situation, we have a dictator who has been playing around. President Museveni is now facing a generation and dynamics he has never faced before. This is close to a coup."
Bobi Wine said unless the EC lives on Mars, they should be aware of what is going and that people are packed and going on with their usual business.
"This is the same EC that connived with security officials to stop our consultations. They are not going to play us for fools this time around. They will not take us for a ride."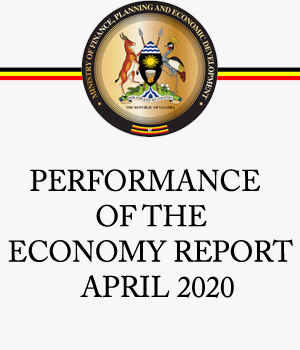 He went on: "When they close the door, we use the window. As we speak, our comrades are consulting. We are going in for a real election. Many other countries are having elections this year."
According to him, people must have the freedom to interact with contestants.
"How do you vote for someone you have never seen or interacted with? This is a joke."
He said media doesn't effectively reach 30% of the population.
To him, a bad election is more dangerous to Uganda than COVID19.
"I am warning those old men not to mess us up. They are putting our country in danger."
He said the majority of TV and radio stations are owned by regime apologists.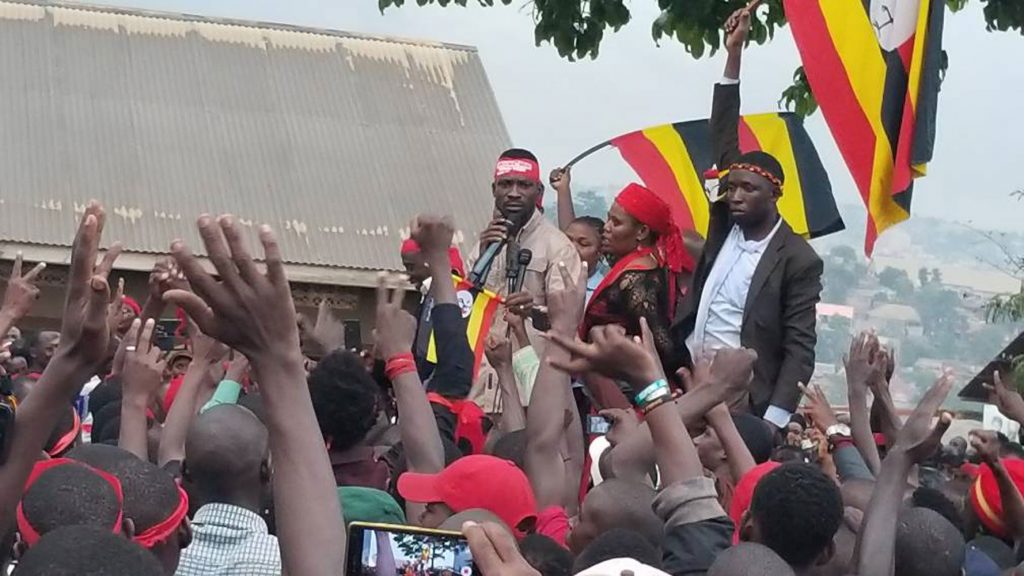 "This is not about balance because you can never push a dictator. As soon as the EC came out with this nonsense, the media quickly came in to make it sound rosy."
"Museveni is at his weakest point. I dare him to a real election. Any candidate comfortable with this joke of a scientific election is working with him. Our mission is to take off Museveni. We are not joking."
He added: "We need servant leadership as soon as yesterday. I want to be the president of Uganda. I am the glue that unites everyone. We have had engagements with very many people, not just the People's Government."
Bobi Wine said the entire world should put their eyes on Uganda and that Ugandans should watch their steps.
"Don't be fooled by the EC. Uganda must defy that information from the EC. They are our servants and not our bosses. Justice Byabakama should know that he is in a very sensitive position. I don't want to be politically correct. I say it as it is."
"I am here to put an end to the dictatorship. I have no business staying MP when Uganda is still under a dictatorship. This is not about me, Kyadondo was there before I was born. I just have to accomplish my mission now. I am here for a purpose."
"We feel like we are already winning because our biggest mission was to open up the minds of the people. We might face many challenges but be sure that Ugandans cannot turn back."
He said Museveni cannot change the course of history and that he will rally Uganda to take part in everything that will bring about change.
"We must be seen as people here to free Ugandans. Even this lockdown is political. COVID19 has been politicized. Museveni doesn't care whether we live or die provided he stays in State House."
"Our oppression and pain have opened our eyes. Museveni is trying to stop the campaigns because he knows we shall shame him. He has seen our support."
He said Museveni is now using the money to buy politicians, religious leaders, and everyone.
"Don't condition us to what you know. We are here to break chains. We came to demystify what has been the norm. Ultimately, the final decision is with the people of Uganda. They say it is about money because that is all they know. We know God blessed us with a connection with the people."
He went on: "We do not pay people to support us. We don't pay them to demand better schools and healthcare. I pity those who tag the struggle to money because they shall be shocked."