The Speaker of Parliament, Rebecca Kadaga has commended the Committee on Agriculture, Animal Industry and Fisheries for their report on the National Coffee Bill which complies with Sustainable Development Goals (SDGs), human rights and the right of access to information.
The Speaker said that for the first time, a committee presented a report on a Bill that complies with all the necessary requirements for the country's economic objectives.
Hon. Janet Okori-Moe, the Chairperson of the Committee presented the Committee's report on the National Coffee Bill, 2018 on Thursday, 02 June 2020.
The committee report pointed out that the Bill directly tackles SDG 1on no poverty and SDG 2 on zero hunger as it seeks to improve livelihoods of coffee farmers all over the country through production of good quality coffee that fetches good prices on the world market.
The Bill also indirectly addresses SDG 4 on quality education in a way that improves incomes of coffee farmers enabling them to provide good and quality education to their children.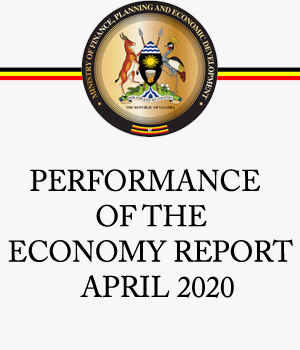 The report also highlights that the National Coffee Bill complies with SDG 8 on decent work and economic growth through its sections on coffee research being implemented. It also calls for coffee auction systems as well as offences and penalties being introduced to ensure that coffee farmers and other value chain actors act according to the law..
The Bill addresses itself to SDG 1O reduced inequality – availing income to homes which indirectly deals with the question of inequality.
The Bill also complies with SDG 13, 15, 16 and 17 on climate action, peace and partnerships for sustainable development.
However, Okori-Moe said the committee found that the Bill does not adequately address SDG 5 on gender equality given that most
women are not considered in profit sharing after coffee sales have been made yet they are always actively involved in the on-farm activities such as weeding and harvesting.
She added that the Bill complies with the right to information as it provides for extension services to coffee farmers, information on prices and farmer registration.
Okori-Moe said that Committee recommended that the Coffee industry requires a multi-sectoral intervention in order to regain its dominance on the world coffee scene as a leading cash crop and foreign exchange earning to the nation.
The object of the Bill is to provide for the Uganda Coffee Development Authority to regulate, promote and oversee the coffee sub sector; and to regulate all on-farm and off-farm activities in the coffee value chain among others.
The Committee added that the government should invest heavily in the coffee regulations, coffee research, support of large scale coffee production and small scale farmer interventions, support of capital interventions, value addition and, domestic consumption among others.
The Speaker deferred debate on the report.