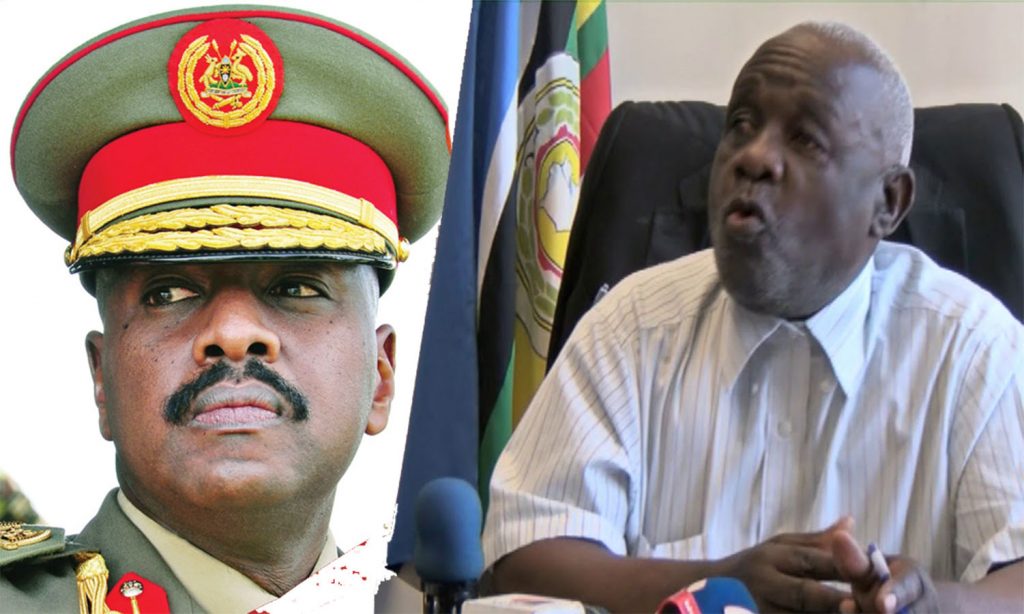 The reigning ruling National Resistance Movement (NRM) party Vice Chairman for Central region has revealed shocking details on president Museveni's succession plan.
Speaking in a lengthy video, Abdul Nadduli noted how the party is firm and ready to rally behind president Museveni for as long as he wants to lead the Pearl of Africa.
Nadduli also described the man from Rwakitura as an incredible leader who has been tried and tasted thus bringing no need to rush for substitution.
'Museveni is stronger than ever before, he has crippled the entire opposition. There is no need to get another candidate come 2021 since Museveni has capacity to bring the NRM party triumph and this is what we strive for as we take progress and development in our motherland to another level.' Nadduli said.
On commenting about the viral sentiments regarding the 'Muhoozi Project' the former Minister Without Portfolio described this as a dangerous move that may drag our country back.
He noted that there he is individually not aware about the truthfulness of this so called Muhoozi project but if it's there, whoever is peddling it must keep in mind that it's not an easy move which might undermine the good reasons that took them to the bush.

"I have no problem with our son Muhoozi becoming president, because like any other person, he actually has a right to be president since the constitution allows Ugandans. However I have some questions here, to whose benefit is the so called project? If it's for the party, has the party leadership been consulted over this matter or its just being moved by individuals?" Nadduli asked noting that in countries where sons of presidents become heads of state, they never take over directly from their fathers.
"Look at Kenya's Uhuru, did he take over directly from Mzeei Jomo Kinyatta? Go to America and other states, we need to follow the right procedure or else we shall lose the game.
Watch video here.