Former Tororo Municipality MP Sanjay Tanna's bid for NRM Vice Chairperson, Eastern region has met resistance on arrival.
Tanna who failed in 2016 elections has now turned his luck on the NRM Vice Chairperson seat currently held by the unbwogable Capt Mike Mukula.
Sanjay Tanna who is of Asian origin has started popularizing his bid to dislodge Mike Mukula who is most likely to retain his seat.
Sanjay Tanna's bid has been likened to a hyena that fails to subdue an antelope and now wants to tussle down an elephant.
In 2016, Tanna lost his Tororo Municipality Seat to NRM's Ofwono Apollo Yeri having contested as an Independent candidate. His efforts to run to Court were futile as he again lost miserably.
According to sources, Tanna is currently trying to garner support from elders in Teso subregion where Capt Mukula hails. He is also meeting influential leaders in Bukedi subregion. However, his candidature requires more than a miracle as Mukula has for the last 4years remained extremely relevant, respected and consequential in both national and NRM party politics.
Tanna's bid for NRM Vice Chairperson seat has already meant resistance in some parts of Bukedi and Teso subregion on ground that he is not Ugandan by origin, and knowledgeable about the affairs and challenges that the people of Eastern Uganda meet daily unlike Mukula who is a born of the place and typically understands the needs of his people.
Apparently, Tanna is busy holding consultation meetings with power brokers in Eastern region to support him against Capt Mukula who is highly favoured to retain his seat.
Despite being a popular politician in Teso, Mukula, who was Soroti Municipality MP in 2015 declined to contest again for the position and has since then concentrated on building his business empire and serving the interests of the NRM Party under the stewardship of President Yoweri Museveni. He declined to seek another term as MP yet he was still very popular and this explains why up to date, Mukula has remained instrumental in the politics of Teso AND entire Eastern region.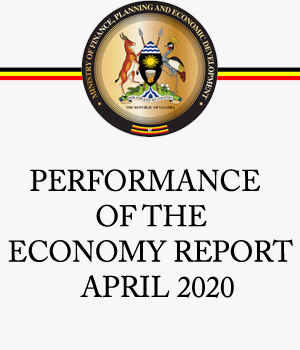 The NRM has six Vice Chairpersons representing the Regions of Uganda; East, Central, North,West, Kampala and Karamoja.
The Eastern region is represented by Capt Mike Mukula, the Central is represented by Hajji Abdul Naduli, Kampala region is represented by Geoffrey Nyakaana, Northern is represented by Sam Engola, Western is represented by Gen Matayo Kyaligonza, while Karamoja is represented by Simon Peter Aleper.
The NRM Chairperson, Vice Chairpersons,
Secretary General, National Treasurer and Deputy Secretary General are elected by the National Conference.