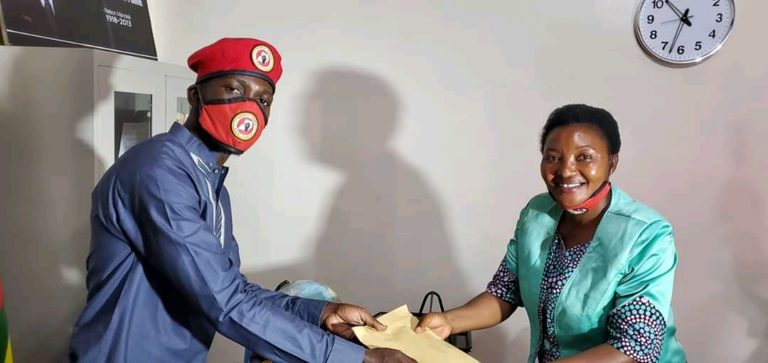 Presidential hopeful Robert Kyagulanyi aka Bobiwine has commended Kasese Woman MP Winnie Kiiza for taking a bold decision of retiring from elective politics.
Kiiza on July 14 revealed that she will not participate anymore in elective politics but will remain active with the forces of change.
Kyagulanyi took to his social media platforms and noted that even when Kiiza is very popular in her constituency, she chose not to run for member of parliament in the upcoming election.
"I celebrate you. The forces of change celebrate you. The nation celebrates you. History will remember you for taking such a bold and courageous decision. I have personally always been inspired by you, but this noble decision makes me admire you even more," he said.
He added that, "You have challenged all of us leaders, both in government and the opposition. God bless you."