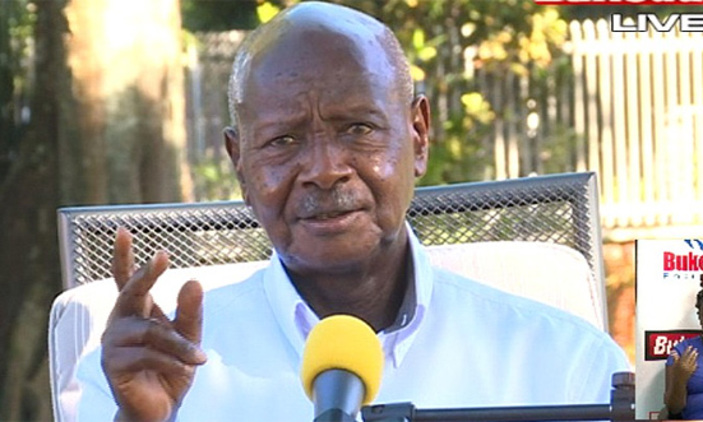 President Yoweri Kaguta Museveni has this afternoon affirmed how he still needs to stay in power for more 5 years.
This was after he picked the ruling National Resistance Movement electoral forms to enable contest for the country's top most office on the NRM ticket.
Museveni was represented by his son in-law Karugire Edwin who doubles as his personal lawyer who picked the forms after paying  UGX 20m as nomination fees for both positions.
In related development, the NRM Secretariat has handed over the Party Membership register to the NRM Electoral Commission at a function held at the party headquarters in Kampala.
The function was presided over by the Deputy Secretary General Hon Richard Todwong.
Present also were; the NRM Vice Chairperson Northern Hon Sam Engola, the Party's National Treasurer Hon Rose Namayanja Nsereko, Party EC Deputy Chairperson Hon John Alimpa Kijaaji, Deputy National Treasurer Hon Jacqueline Kyatuheire, Hon Mathias Kasamba (Director- Mobilisation), Hon Emmanuel Dombo (Director-Information) Hajat Medina Naham (Director -Finance & Administration), NRM EC Commissioner Hon Jane Alisemeera, Zonal Coordinators among others.

Last week the Party released its 2020-21 electoral Road map to kick start activities ahead of the Nation General Elections.