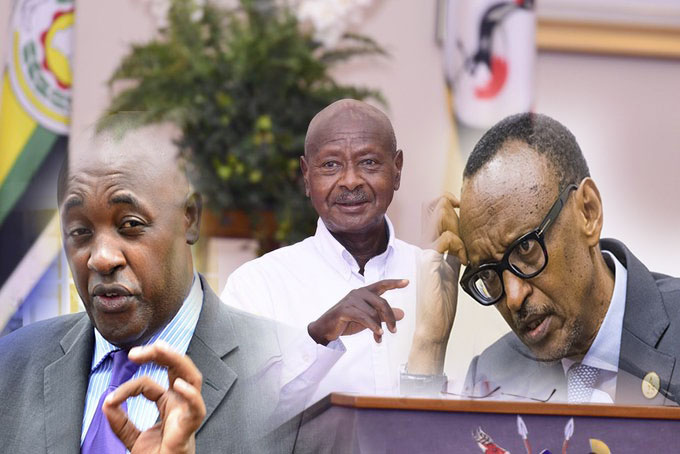 Popular Ugandan Minister Hon. Chris Baryomunsi is nursing multitudes of psychological stress following the latest scandal said to be putting him on the bad side of the bed with President Yoweri Kaguta Museveni.
News reaching our desk indicates that the man from Kanungu representing Kinkizi East in the August House has been trading into schemes with the Kigali government without the knowledge of his boss.
This is in according to the Internal Security Organization report that pinned Baryomunsi together with Kanungu's young Business man Kwizera Mukidad who is much known for his involvement in funding various politicians and runs most of his activities and deals the border of two countries.
It is said that the ambitious minister is on Kagame's speed dial for over reasons better known by them since he is not the Minister of Foreign Affairs.
ISO has also gone ahead to pin the Minister of Housing for working with people at the border in Kanungu either to bring in huge sums money from Rwanda or send money there a move that has raised a lot of eyebrows especially from the security agencies.
This comes at the time when Baryomunsi is active in the filed hunting for votes to join the Central Executive Committee as the ruling party's National Vice Chairperson representing Western Uganda.

This has left several party officials wondering whether his move is genuine or aimed at penetrating government from all angles.
He will be battling with renowned personalities like the Deputy Government spokesperson Col Shaban Bantariza, the Burundi Ambassador and historical Gen. Matayo Kyaligonza among others.
It should be noted that this is not the first time Baryominsi goes at cross roads with security teams, the first one being during the Celina Nebanda saga, when he openly went bare knuckles with several gov't agencies amidst investigations.