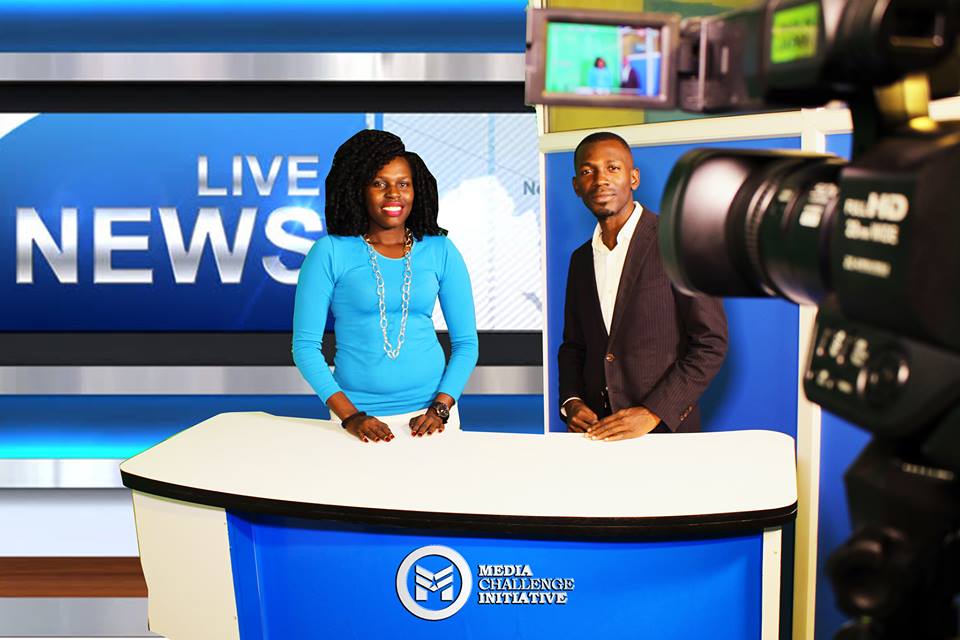 Media Challenge Initiative with support from UNESCO will engage 50 young journalists in trainings on fact checking aimed to build the capacity of participants to produce reports "debunking" false stories.
The goal from the trainings is to create a new army of fact-checkers able to expose false claims, as well as exaggerated or half-true claims and clarifying the truth to audiences.
Whether members of civil society, policymakers or the general public, people make decisions based on the information available to them. During the Covid-19 initial spread waves, information overflow lead to the rise of what WHO coined "infodemics". More often than not, information was false or inaccurate.
The impact of half-truths, hoaxes and misleading information ranges from the misapplication of funds and poor policymaking to misdiagnosis and even violence and death. Misinformation can spread quickly – often faster than factual information.
Media Challenge Initiative, a youth-driven nonprofit based in Kampala that trains young journalists on solutions-based reporting and journalism for social change, will be holding a two-days online training with its current class of Media Challenge Fellows, the top 26 upcoming young journalists graduating from Uganda's university journalism programs.
This will be followed by a second training will be held in August for 25 MCI alumni who are young journalists working in the media sector. After the trainings, the fellows will produce original radio and TV shows "debunking" the most prevalent misinformation around Covid-19 in Uganda. Their projects will be broadcast on MCI's youth radio platform, MCI Radio.

"The biggest challenge in the media industry today and in the next decades is going to be dealing with fake news in all its forms. This means that the next generation of journalists must be equipped with skills, knowledge and tools in fact checking and verification in order to fight the infodemic and that is what makes this training very timely," says Abaas Mpindi CEO Media Challenge.
"We are grateful for the support from UNESCO for this training and excited that Africa Check, the continent's leading independent, nonpartisan fact-checking organisation has agreed to lead the training."
"With Covid-19 and the flood of false information that accompanies this global pandemic, it's becoming more and more important to provide the public with accurate information to base their decisions on," said Carina van Wyk, head of education and training at TRi Facts, Africa Check's training, research and information unit. "Since the media plays a vital role in this and fact-checkers can't fight the spread of false information on their own, I'm looking forward to sharing our fact-checking skills and tools with Ugandan journalists and journalism students."
The fact checking training led by the Media Challenge Initiative is part of UNESCO's response to the pandemic by supporting media and governments in promoting reliable, fact-based information and deciphering of COVID-19 disinformation through campaigns, MIL CLICKS and GAP-MIL initiatives. This will contribute towards countering disinformation on COVID-19 and promoting healthy behaviors, as a fundamental means to stand together and tighten bonds of shared humanity during the pandemic.
About the Media Challenge Initiative:
The Media Challenge Initiative is a youth-driven nonprofit based in Kampala, Uganda dedicated to building the next generation of journalists in Uganda and Africa who are skilled in knowledge and solutions-based journalism. We are a group of young media professionals, journalists and media trainers who believe in the powetd3er of youth and especially young journalists to change the world through the stories they tell and how they tell them.
The initiative was born in 2012, when we started an annual journalism competition at universities of journalism in Uganda, but we formally registered as a nonprofit in 2016 when we opened our training Academy and media social enterprise. We envision an empowered generation of critical journalists who advance positive development and social change through their journalism.