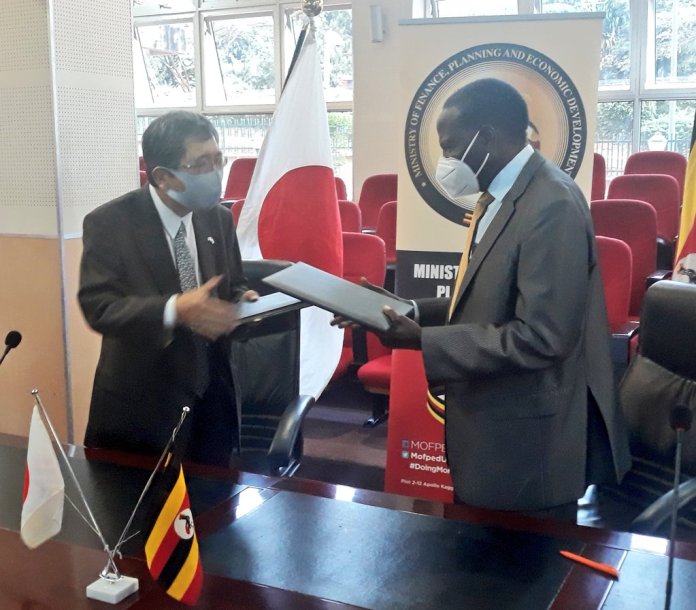 Finance Minister Matia Kasaija Tuesday morning on behalf of Government signed Exchange of Notes with the Japanese Ambassador to Uganda, Kazuaki Kameda for providing to the Government of Uganda grant funds (USD 3.8 million) approx.UGX14 billion under the Economic and Social Development Program.
The Grant funds to the Ministry of Health will be used to procure Ambulances, Hospital beds and other medical equipment to address the Covid19 impacts.
Finance Minister said this support will relieve the pressure on the already existing infrastructure in the various health facilities and will also complement Government's on-going efforts of addressing and containing the pandemic.
"I want to affirm,Your Excellency,that we shall fulfil our obligations under this exchange of Notes," said Kasaija.
The Japanese Ambassador said the Covid19 pandemic is showing no signs of stopping and is now a human security crisis which is threatening the survival, livelihood and diginity of people.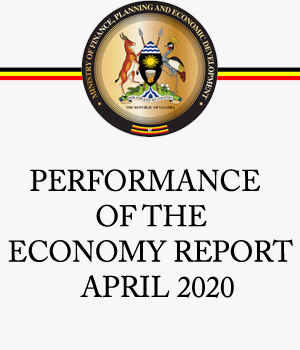 "What is important now is that every one of the citizens adheres to the basic preventive measures of washing hands,wearing face masks,social distancing and observing standard operating procedures," said Ambassador Kameda who will soon end his tour of duty in Uganda.
The Permanent Secretary Ministry of Health,Diana Atwine thanked the Japanese Government for the support, pledging accountability and effective use of the resources.