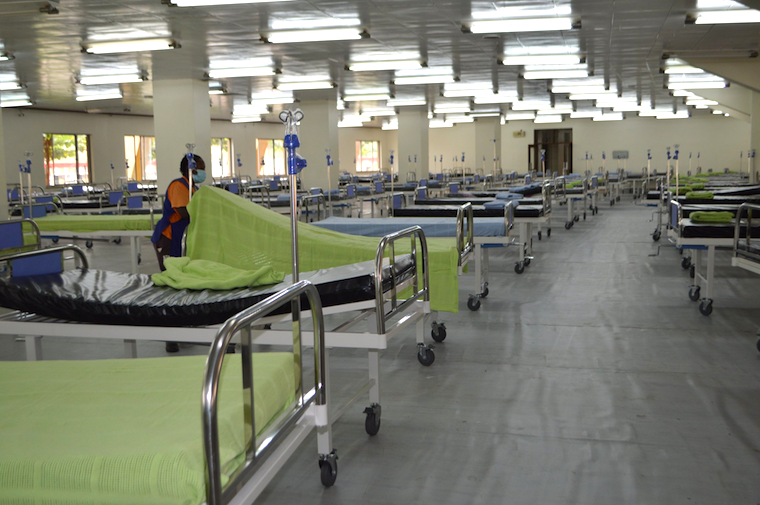 Uganda has recorded its highest number of coronavirus disease deaths in a single day of 5 according to information released by the ministry of Health.
At least five people succumbed to COVID-19 yesterday. Two of the deceased were from Kapchorwa while the other cases were recorded in Kampala, Mbale and Gulu each.
This brings the number of recorded COVID-19 deaths in the country to 69. The minister of Health Jane Ruth Aceng says the health system is currently overwhelmed – with hospitals running out of admission beds and that the ministry can no longer trace contacts of patients because they are just too many.
She appealed to families with coronavirus patients to reach out to the ministry for testing. The number of deaths according to health experts, is going to rise now that community cases are on the rise. Dr Monica Musenero, an epidemiologist and also a senior presidential advisor said that more deaths should be expected in the country.
"Our health system is overwhelmed with cases right now and in such circumstances, we should expect more deaths. People are acquiring the disease but are home because there are no hospital beds. They cannot get treatment. In the end, we should expect more deaths," she said.Yesterday, ministry of Health permanent secretary Dr Diana Atwine said all the hospital beds the ministry had set up for coronavirus patients have all been filled up.
According to the Health ministry, over 60 per cent of the reported deaths had other existing comorbidities. The majority had either high blood pressure or diabetes.

Dr William Worodria, the COVID-19 case manager says that they are experiencing more deaths because so many people seek care late.
"The disease has already spread in so many communities but people are not willing to go to hospitals early. Someone starts feeling sick but does not want to suspect that it might be COVID, so they remain home until it is too late," Dr Worodria said.
A total of 6,879 cases of the disease have been reported in the country.