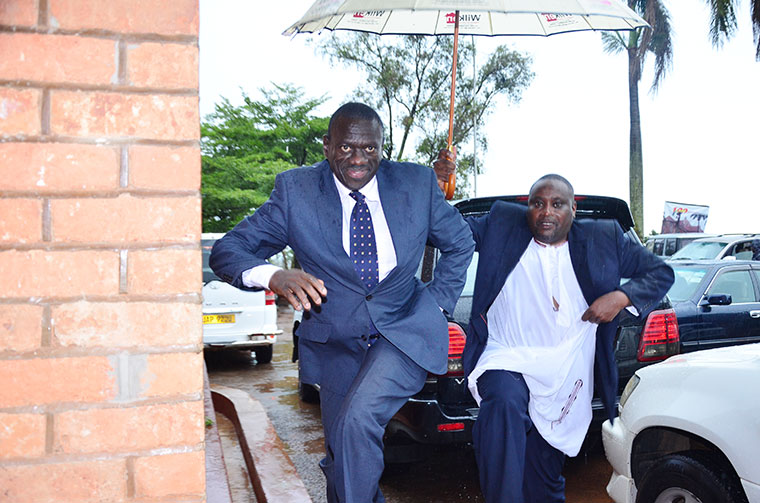 Opposition figure Kizza Besigye, Alliance for National Transformation leader Mugisha Muntu and singer Jose Chameleone have also mourned the passing of former mayor Alhaji Nasser Ntege Ssebagala aka Seya.
This has been confirmed by his brother and Kawempe North MP Latif Ssebagala Ssengendo who had also viewed to vie for the same seat.
He added that his late brother succumbed to a cardiac arrest at IHK hospital in Kampala.
In a condolence message, Gen. Mugisha Muntu said that It is with great sadness that he learnt of the passing of Al Hajj Nasser Ntege Ssebagala, former mayor of Kampala.
"The Alliance for National Transformation (ANT) joins with all Ugandans in sending our heartfelt condolences to the bereaved family. May God see you through this undoubtedly difficult time." Muntu stated.
Veteran politician and former presidential aspirant Dr. Kiiza Besigye said that Hajj Nasser Ssebagala was good natured man, who wished others well.

"He was a witty, creative, courageous & charismatic leader. A leading & articulate voice of marginalised young people. Though he stumbled in later yrs, he's left a big mark on Uganda's liberation struggle." Besigye said.
FDC
It's with great sadness that Forum for Democratic Change joins the rest of the Country and World to mourn the passing of Al Hajj Nasser Ntege Sebaggala, a former Kampala City Mayor and seasoned politician who participated in shaping the geopolitical environment that Uganda operates in today
INNALILAHI WAINAILAYHI RAJUAN
May Allah grant him Paradise.
Jose Chameleone
I'm so saddened by the news of the passing of Alhaj Nasser Ssebagala.
Such a great man, An elder of great wisdom and a great revolutionary who overcame all odds to rise from the lowest to the highest.
His confidence even against the toughest odds will never leave our minds. He believed in the down trodden, the havenots, the less previleged.
His ideas will always live amongst us.
May God strengthen your family, Relatives and friends.
Rest well Haj, till we meet again.