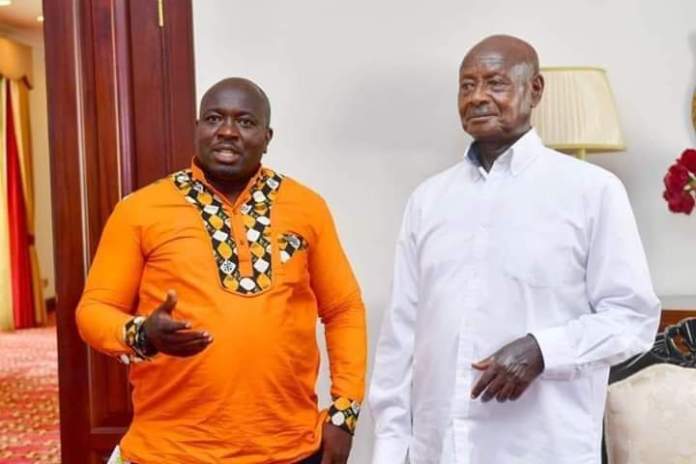 Former People Power Ankole Sub Region Coordinator Rogers Nabasa also known as Ronnie has died.
Ronnie died in a Wednesday morning accident at Lwera, Mpigi district.
He was traveling with his Jackline Kyasiimire when their car overturned after hitting a hump.
In March this year, President Museveni welcomed back ardent people power movement supporter Nabasa Rogers to the ruling National Resistance Movement (NRM).
During the meeting held in State House Entebbe, President Museveni said that it is true there are genuine reasons affecting the youth, especially in Kampala mainly due to the laziness of some NRM leaders not identifying with people at the grassroots.
He, however, faulted the youth especially in Kampala who have used their electoral mandate to vote the opposition MPs who do not represent them well in as far as development is concerned.

Ronnie then denounced the 'People Power political movement in western Uganda and pledged his full support towards the NRM party and President Museveni.