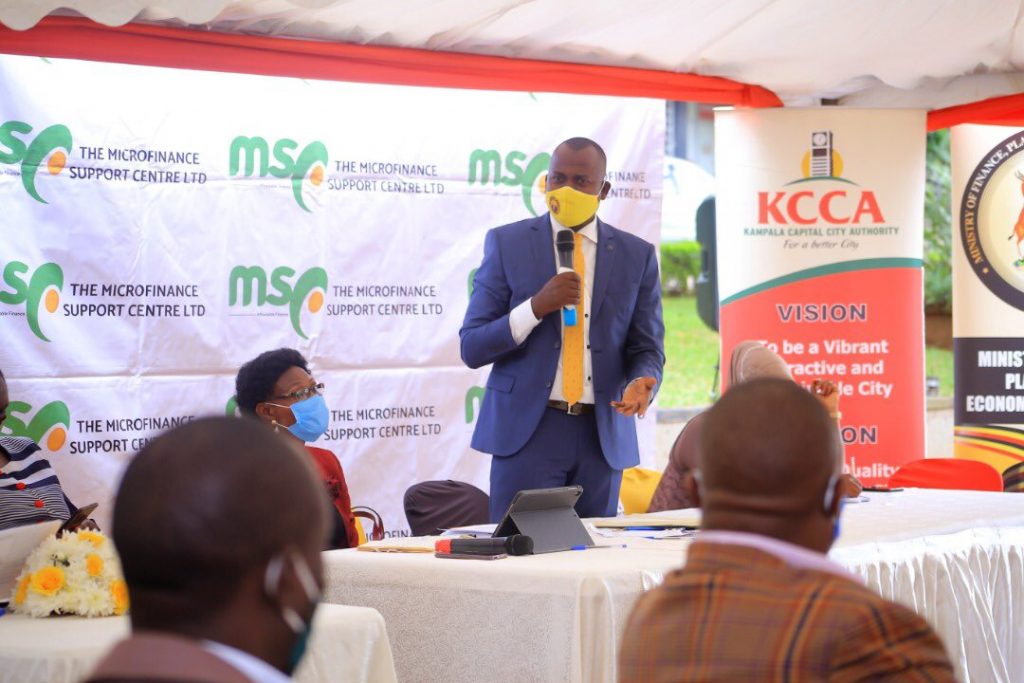 The State Minister for Microfinance Hon. Kyeyune Haruna Kasolo has implored Ugandans to especially those residing in Kampala to embrace emyooga initiative with open hands.
Kasoolo made this comment while launching the initiative at a splendid event held at the Uganda Institute of ICT and Communication in Nakawa, a Kampala suburb.
Emyooga is a new initiative that is centered on various enterprises covering the majority of Ugandans.
He says that this whole initiative targets to empower 800 SACCOs in Kampala metropolitan area where each group shall get UGX 30M.
Speaking to hundreds of leaders, Kasolo stated that its high time Ugandans especially those in the informal sector prioritized saving in order to say farewell to poverty.
He added that the country can never attain the long desired middle income status if such initiatives promoting the saving culture are not given primacy.

"Our biggest problem as Ugandans is focusing on small issues that don't impact on our lives. I have to be open and clear, our problem is not government but our lifestyle that does not allow us to save. Have you ever imagined how much money would be saved if all boda boda riders in Kampala decided to 1000 each on a daily? Do you know how much money would be saved after 30 days?" Kasolo asked adding that Ugandans earn a lot of money but are not guided on how they should spend it.
The Kyotera county lawmaker added that there is no need to politicize this great move since political parties come and go but not poverty that can never leave unless something like Emyooga is put into practice.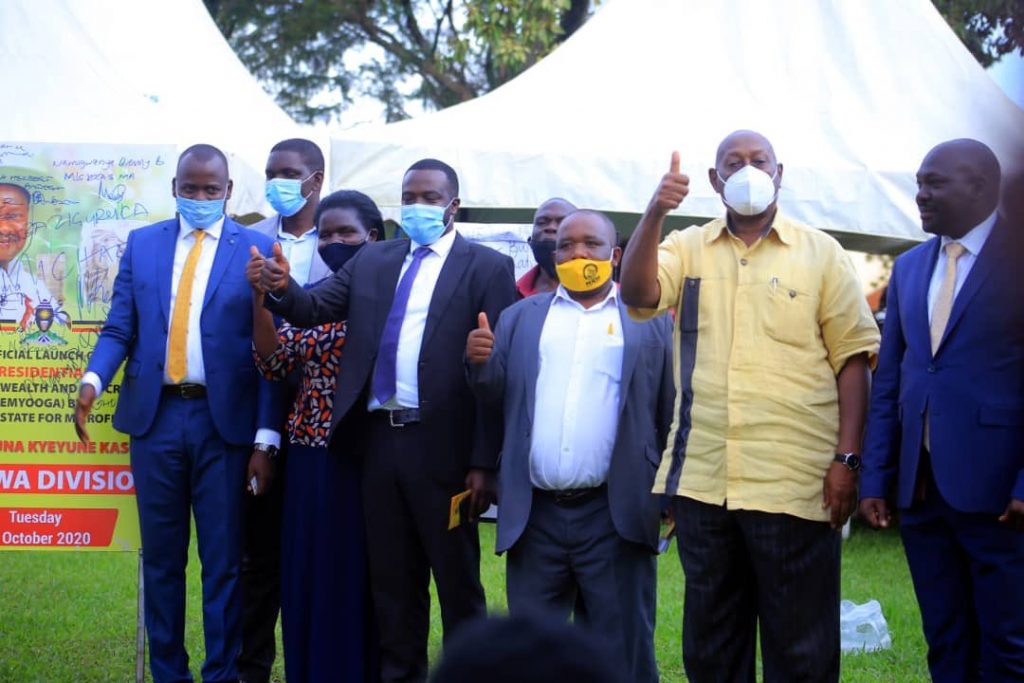 Among the categories given the maiden priority are the Boda boda riders, Taxi Drivers, Tailors Carpenters, Saloon Operators, Youth Leaders, Restaurant Owners, Mechanics, Performing Artists, Journalists, Fishermen's, Persons with Disability among others.

However, SACCOS with elected leaders will each get sh50m, whereas private school teachers will get sh60m. The programme is to be implemented by the Uganda Microfinance Support Centre.

It should be noted that this is also part of the broader NRM principle of transformation in which the government has committed to 68% of homes in subsistence to market-oriented production.
During the launch in Nakawa Division, a number of leaders were present including the Nakawa are Member of Parliament Hon. Michael Kabaziguruka, the State Minster for Kampala Hon. Benny Namugambe, the Kampala City Lord Mayor represented by Councilor Olive Namazi, former Attorney general Fred Ruhindi, former East African Community (EALA) Speaker Margret Zziwa among others.